‹ Go back
RV Spotlight: The Winnebago LeSharo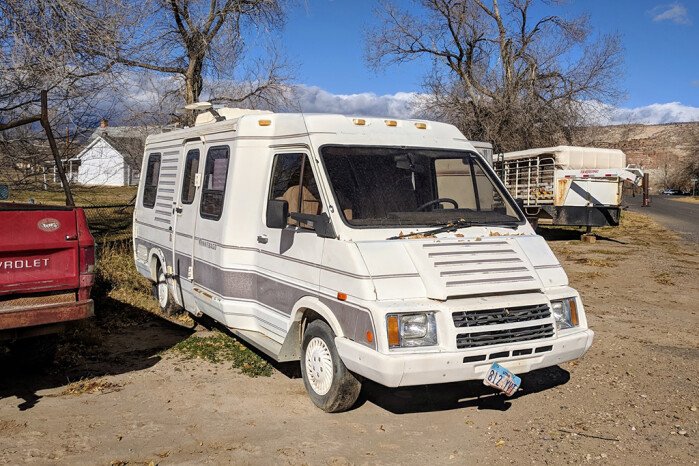 Author: Chris O'Neill
Today we'll be taking a look at a vintage Class B RV: The Winnebago LeSharo. Built from 1983 to 1992, the LeSharo was born out of the 1980s fuel crisis and served as the predecessor to Winnebago's popular Volkswagen van-based Class B model: the Rialta. Based on the Renault Trafic cargo van, which was never sold in the U.S., the LeSharo was a turn away from traditional, bulky, gas guzzling RVs toward a more simplistic, easy-to-park, fuel efficient design -- a formula that remains appealing among many RV shoppers today. Essentially a large panel van, the LeSharo allowed Winnebago to tap into a new market -- people who had never owned an RV -- during a time when RV sales were struggling mightily.
Along with its Renault Trafic-based body and front-wheel-drive architecture, the LeSharo also utilized powertrains from the Renault lineup. 1983 models featured a 4-speed manual transmission mated to a 4-cylinder diesel engine making a total of 66 horsepower, while the addition of an optional turbocharger in 1984 increased that figure to a whopping 75 hp. For 1985, a gas engine was introduced with a 3-speed automatic, and the diesel was discontinued in 1986. Curb weight of the first-generation LeSharo was around 5,830 pounds, with the gas engine and automatic transmission adding around 400 additional pounds to that figure.
A mid-cycle refresh took place for 1987 (the two LeSharos pictured in this article are both pre-1987 models) offering a more streamlined design and other improvements, such as the addition of a 5-speed manual transmission. With each of these improvements came additional mass, and weight grew to around 6,700 pounds. While described as underpowered and difficult to source parts for, the smaller, more "European" engines allowed the LeSharo to remain relatively fuel efficient, for the era. Altogether, around 21,000 LeSharos were sold. As it paved the way for the VW-based Winnebago Rialta that would follow it in the 1990s, the two models share a very similar rear living area, offering seating capacity for up to eight and sleeping areas for up to three, in addition to a sink, burner, toilet and ample storage compartments.
The example pictured here with blue stripes has lived in a driveway near my parents house in Pittsburgh, Pennsylvania for probably the better part of two decades. I spotted the other one in a service center parking lot in a small town in Southern Utah, where old, forgotten RVs are a common site, and seem to outnumber people in certain areas.
The Winnebago LeSharo is what would be known as a Class B RV here in the U.S. Class Bs are typically based on a full-size van chassis and are known for being nimble and maneuverable relative to larger Class A, Class C and towed camper solutions. Class Bs also offer greater efficiency than their larger counterparts, and can be taken on short errands if necessary, something that would be rather unpleasant in a full-size motor home. While there aren't any LeSharos currently listed for sale on Autotrader RV, there are a few listings for its successor, the Rialta, in addition to dozens of other Class B options to choose from.
Chris O'Neill grew up in the Rust Belt and now lives in Salt Lake City, Utah. He worked in the auto industry for awhile, helping Germans design cars for Americans.
Find an Winnebago LeSharo for sale
Published Dec 10th, 2018
Related Articles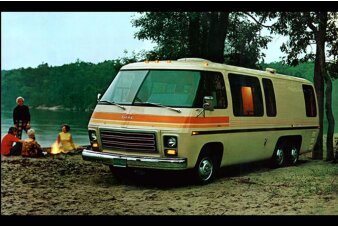 The GMC MotorHome: A forgotten '70s relic becomes a 21st-century collectible.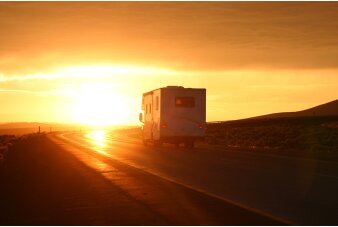 Make sure to obtain proper coverage prior to driving your new RV off the dealer lot.
Related Motorhomes
×
RV Spotlight: The Winnebago LeSharo