‹ Go back
RVers: Five Popular Vehicles to Tow Behind Your RV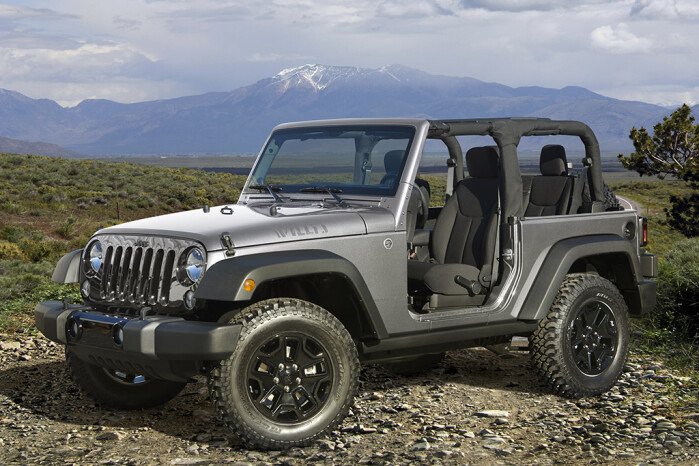 Author: Ron Moorhead
Traveling the country in an RV (recreational vehicle) can be one of the most rewarding adventures you can have during your lifetime. There are many choices to make before you venture off on your travels, most importantly: Which vehicle you should purchase to tow behind your RV so you have even more freedom to explore once you arrive at your destination. Deciding which vehicle to purchase can be a daunting task, particularly with all the new safety and electronic equipment packaged in vehicles today.
To help, we've assembled a list of vehicles RV owners have said are the most popular. In no particular order, here's our list:
Jeep Wrangler
This Jeep has been long-accepted as one of the easiest and most versatile vehicles to tow behind an RV. Part of the attraction is its image of wanderlust. Some may say this is the vehicle that can travel nearly anywhere one desires; dirt roads and off-road trails, as well as city streets. The Jeep Wrangler's ease of modification for towing is also a big draw for RVers. RVing is a social event, so it certainly doesn't hurt that there are plenty of Wranglers at the campgrounds and gathering spots, so conversations never seem to diminish. Many RV owners are attracted to the Wrangler because it's offered with a manual transmission and a mechanical transfer case for its 4-wheel drive system. With the introduction of the Unlimited 4-door model and its increased interior volume, the Wrangler's popularity increased exponentially.
FIAT 500
This little vehicle has become an attraction for its cuteness and compact platform. The FIAT 500 is lightweight and easy to tow, while offering an economical package. Once RVers have established camp, the 500 makes it easy to scoot around and tour the local countryside. The FIAT 500 is easily the lightest of the vehicles on this list, so it's easy to see why it's gaining popularity.
Chevrolet Equinox/GMC Acadia
We've combined these two vehicles partly because they're siblings in the General Motors lineup. More importantly, owners seem to be fairly even across the board with their affection for the two crossover vehicles. Both are restricted to the V6 engine for dinghy towing. However, both the 2-wheel drive and 4-wheel drive models can be flat-towed. These two vehicles probably have the most precautions for flat-towing, so be sure to check the owner's manual and the manufacturer material before setting out on your adventure. The big attraction for RVers is also the plush interiors, enormous safety, techie features and their stylish designs. The few extra steps to configure them for towing do not seem to dampen their popularity.
Toyota Corolla
The Toyota Corolla appears to be popular for its compactness and for being economical. However, even with its compactness, the Corolla offers plenty of room for four passengers and has an interior that's attractive and well-designed. The RV owners who had Corollas told us they like this little compact because it's lightweight, easy to tow and reliable. Toyota states that only the vehicles equipped with 6-speed manual transmissions can be dinghy-towed.
Jeep Grand Cherokee
It's a bit surprising that the Jeep Grand Cherokee is popular as a towed vehicle, as usually RV owners are looking for lightweight vehicles. The Grand Cherokee is the heaviest on the list at well over 4,000 pounds. That fact doesn't stop RVers from enjoying the Grand Cherokee, pointing out that they like the extra interior space, numerous luxury features and more powerful engine. Jeep has restrictions on Grand Cherokee models that can be towed -- so take note that only vehicles equipped with Quadra-Trac II and Quadra-Drive II are approved to be dinghy-towed.
As all the auto manufacturer representatives we talked with stated: Before you purchase the vehicle, make sure you talk with knowledgeable vehicle representatives and check the owner's manuals of vehicles you're contemplating purchasing for towing behind your motor home to verify it can be flat-towed. Confirm, before you purchase, that the vehicle will serve you in the manner you wish. This way, you ensure that you'll enjoy the open road and the adventures beyond your destination.
Find an RV for sale
Published Nov 14th, 2017
Related Articles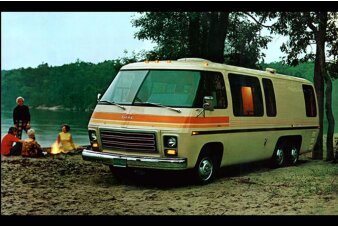 The GMC MotorHome: A forgotten '70s relic becomes a 21st-century collectible.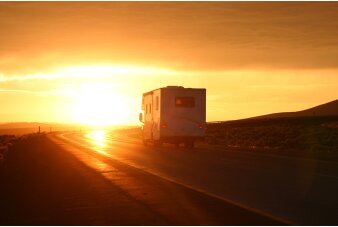 Make sure to obtain proper coverage prior to driving your new RV off the dealer lot.
Related Motorhomes
×
RVers: Five Popular Vehicles To Tow Behind Your RV