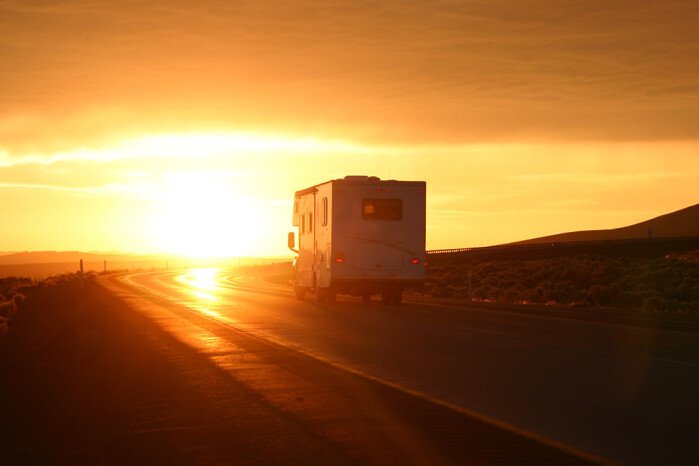 Author: Ron Moorhead
It is said that a new vehicle is the second-largest purchase a person will make other than their home. If you are in the market for a recreational vehicle, it could be the third-largest purchase you ever make and one that is more confusing than those other two.
There many questions that need answers when considering an RV purchase. One that seems to get forgotten until after you sign on that dotted line is insurance. Yet, many experts recommend you research insurance coverage before you consider which type of RV to purchase.
The same thoroughness you use in choosing your RV should be utilized in choosing insurance. Insurance limits coverage and the expense for that coverage can vary greatly. It goes well beyond the type of RV you choose.
Specialized recreational vehicle insurance companies feature coverage that is very different from regular auto insurance. It generally is based on the usage. Most RV policies take into account the amount of time the vehicle will be used. As general rule, most recreational vehicles are used on a limited basis. That is, of course, unless you are on an extended tour, and that takes on a whole insurance element of its own.
CSAA Insurance Group (AAA) spokesperson, Jason Willet, explained it this way: "It is best to know the cost of insurance before you buy that recreational vehicle, because it makes no sense to buy a RV meant for traveling when you can't afford to take it out of your driveway." He continued to make a similarity to fuel economy; if you can't afford to pay for the fuel, you will never be able to enjoy traveling. Making sure an RV fits your budget is a major factor in your choice.
Insurance premiums also vary depending on the type of vehicle. Coverage for a class-A, for instance, would vary from a conversion van or a fifth-wheel. The reasoning is one type may need certain higher limits than others.
Personal possessions are another consideration. Are you going to keep your recreational vehicle fully stocked and ready to go at a minutes' notice? What personal possessions are you going keep in your RV? If you plan to leave computer equipment or expensive sporting equipment in your RV, then you should consider insuring them.
Consider what is known as gap insurance for passenger vehicles. In the recreational vehicle field, it is known as total loss replacement (TLR) coverage. Like automobiles, RVs lose value (depreciate) as soon as you drive off the dealer lot. TLR protects you from a total loss within the first five years, allowing you to replace your RV with a comparable vehicle. Normally after five years, you may only receive the original purchase price, but that is far better than the depreciated value.
If you convert a bus or van into your RV or if you want a classic recreational vehicle, then agreed value coverage (AVC) may be the avenue for you to pursue. With AVC, you and the insurance company agree on the value of the vehicle beforehand and the premium is set to that value. In a situation of a total loss, there is no haggling over the current value of the RV; the insurance company will pay the agreed-upon value.
Roadside assistance and towing coverage is one important area that many RVers overlook until it is needed, then it is too late. It is relatively inexpensive and welcomed when assistance is needed. In the case of many insurance groups, you must be a member of their club or association before you can purchase insurance through their program.
If you are one of those individuals who is ready to pull up stakes and live on the road, your RV is now your full-time home. You will no longer have the assurance a homeowner's policy provides, so it will be necessary to look for comprehensive personal liability coverage. This will protect you if someone trips in your campground and falls down in your RV or if you hit someone with an errant golf ball.
One aspect that may not seem all that important, until you need it, is emergency expense and loss of use of your RV. If an accident keeps you from residing in your RV, you will need funds for a place to stay, food and even clothing.
As we see, there are plenty of reasons to shop for insurance before you sign for the purchase of that RV. Though it may seem like a daunting task, it isn't as confusing as it may appear. Finding insurance experts at organizations such as AAA, Good Sam Club or similar groups is easy, and they are happy to answer your questions and help you navigate the insurance labyrinth.
Find an RV for sale
Published Nov 1st, 2017
Related Articles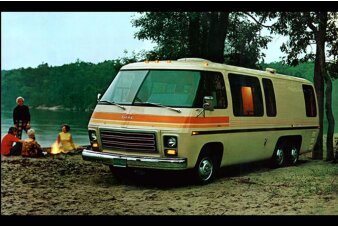 The GMC MotorHome: A forgotten '70s relic becomes a 21st-century collectible.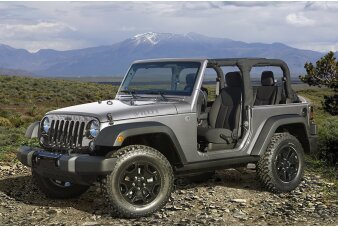 We look at a few of the popular vehicles RVers select to tow behind their recreation vehicle.
Related Motorhomes
×
Shop RV Insurance Before You Buy