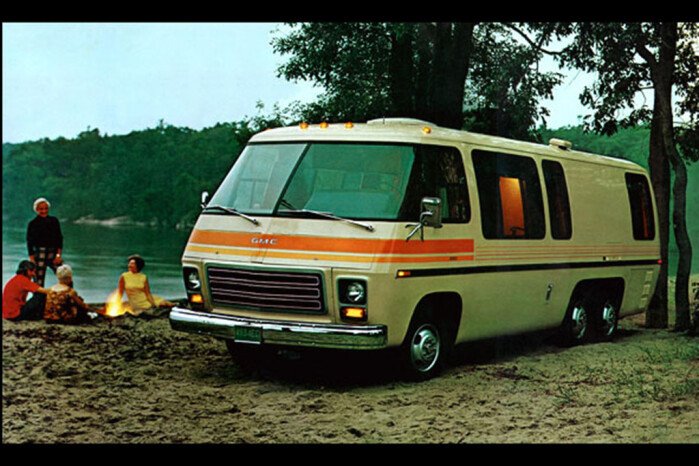 Author: Joe Tralongo
While tiny homes and teardrop campers are all the rage today, back in the 1970s, General Motors had a slightly larger take on the theme. This big idea moved the General into an entirely new niche, and created what has become a highly sought-after classic: The GMC MotorHome.
GMC's MotorHome Takes Shape
Throughout the '60s and '70s, there were numerous motorhome and RV manufacturers, the most recognizable of which was Winnebago. Most of these motorhomes used an existing truck chassis attached to living quarters designed and built by the RV manufacturer. It was around this time that GM saw a need for an RV built from the ground up, one that would incorporate the latest in design, safety and road-worthiness. Because of its size and weight, it was decided that GMC would carry the new RV, which GM unimaginatively decided to name "MotorHome by GMC." Many of GM's best engineers and designers had a hand in the GMC MotorHome's development. Their goal was to impart the new RV with a visually alluring design, carlike ride and handling, and an interior with a the look and feel of a modern home.
GM engineers took their inspiration from numerous existing motorhomes of the day, wedding their creation to an existing chassis based on the front-wheel-drive Oldsmobile Toronado. A rear tandem-axle design and hydraulic airbag suspension were also added, along with the Toronado's 265-horsepower 455 cu-in. engine and a beefed up 3-speed Turbo Hydra-matic transmission. By eliminating the need for a longitudinal driveshaft, GM engineers were able to create a lower step-in height and room for two 25-gallon fuel tanks forward of the rear axles. This setup also helped with cornering by creating a lower center of gravity.
Taking a cue from the popular Revcon motorhome, the MotorHome employed the use of lightweight aluminum and molded fiberglass panels, only GM chose to bond the MotorHome's exterior skin with adhesive rather than use rivets or screws. The MotorHome's exterior was revolutionary for its day, with a sleek aerodynamic look, a wrap-around glass windshield and large flush-mounted side glass windows. Two models emerged, a 23- and a 26-foot body, but almost all the production was of the 26-foot design. The GMC MotorHome included a marine plywood and aluminum floor, a 30-gallon freshwater tank and a 30-gallon black water tank.
Like Building a Ship in a Bottle
To make the interior of its new motorhome as visually distinctive as its exterior, GM stylists pushed the boundaries of design, opting for bright colors and minimal dark wood to create an open and inviting atmosphere.
Although there were numerous configurations, most MotorHomes included swiveling driver and passenger captain's-chair seating, a kitchen table with bench seats, a couch that could double as a bunk bed, and a full kitchen, including a gas/electric refrigerator, gas stove, dual sinks and numerous cabinets. At the rear, the MotorHome offered three sleeping-quarter options: a permanent double bed, a gaucho/double bed cross, or side-facing bench seats that folded into a double bed.
The MotorHome's interior was built and assembled off-site by Gemini Corporation. The company assembled the 15 possible floor plans (11 for the 26-foot model and four for the 23-foot) and then loaded the completed modular units into the motorhome via the large opening at the back. Contrary to popular belief, the MotorHome's rear panel did not fold down but was sealed in place once the interior was complete. This urban myth probably found life from the comedy movie "Stripes," in which a GMC MotorHome was used as an "Urban Assault Vehicle," with a rear hatch that could be lowered to allow for rapid troop deployment.
A Home on Wheels
GMC's MotorHome hit select showrooms in 1973. The first trims were named after national parks and included the Sequoia, Painted Desert, Canyon Lands and Glacier. There were six exterior color choices and numerous options, including a roof-mounted air conditioner, a built-in vacuum, a 7-ft gas/electric refrigerator, a microwave oven, cruise control, a TV antenna, a water purification system and an 8-track stereo. GM promoted its new RV at a number of public events, and the media had high praise for the GMC MotorHome's exceptional ride and handling, quiet interior, and long list of safety features, some of which would go on to become government standards for all RVs. A large dealer network and unique warranty features such as roadside assistance gave the GMC MotorHome another distinct advantage.
Initial interest in GMC's new RV was quite high, with orders reaching a backlog in 1973 of nearly 3,000 vehicles. However, the OPEC oil embargo hit just as production was ramping up, and sales rapidly began to shrink. By 1974, sales had plunged to just 1,664 units. In 1976, the MotorHome dropped its 455 cu-in. engine in favor of a smaller 403 (the same engine used in the Pontiac Trans Am), and sales actually jumped to 3,260 units. Over the GMC MotorHome's 7-year run, the total production number reached 12,921, with the final model rolling off the assembly line in 1979. There were also a number of TransMode RVs produced. These were empty MotorHomes built in the GMC plant and then delivered to other upfitters, who completed the coachwork. Many of these models saw work as rental-car shuttles, mobile labs and custom RVs.
So Many Choices
While there were many versions of GMC's MotorHome, there were a few models that were memorable for their bold colors and standout designs.
The Eleganza SE -- This upscale interior was first shown to the public at the 1974 Las Vegas RV show. The interior was assembled using existing fabric from the 1974 Oldsmobile luxury cars, with interior seating by furniture manufacturer Flexsteel. GMC's Alex Mair would later declare it was his intention to make the GMC MotorHome "the Cadillac of motorhomes." The public agreed and quickly snapped up all 50 units.
The Palm Beach -- Introduced in 1975, the Palm Beach edition was and still is one of the most sought-after GMC MotorHome trims. Its bright green two-tone exterior with contrasting striping and Palm Beach decal perfectly suited the bright olive-green plaid upholstery, solid lime-green woven velour swivel captain's chair front seats, lime-green shag carpeting and simulated walnut cabinets.
The Coca-Cola -- Only 55 CC were built, mostly in 1977 and a few in 1978. The Coca-Cola was distinguished by its Cameo White exterior and bright red interior treatment. A custom "Gadabout" version was specifically built for the Coca-Cola Corporation as part of a contest where five lucky winners would drive one home. The Gadabout had a more expressive exterior theme, with a sweeping red wedge stripe and Coca-Cola name, a bottle-cap-shaped spare-tire cover and a refrigerator dressed up to look like a Coca-Cola vending machine.
If you want to learn more about the GMC MotorHome, you can visit this great enthusiast website. Be sure to check out the brochure page, where you can see all the different models, options and colors.
Find an RV for sale
http://www.bdub.net/publications/
Published Aug 9th, 2017
Frequently Asked Questions About the GMC Motorhome
Related Articles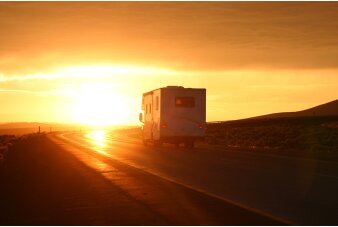 Make sure to obtain proper coverage prior to driving your new RV off the dealer lot.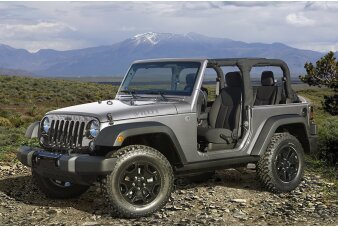 We look at a few of the popular vehicles RVers select to tow behind their recreation vehicle.
Related American Classic Cars
×
The GMC MotorHome