Table of Contents
We Found the Best RVs for Sale by Owner
Top 10 Used RVs for Sale by Owner
RVs for Sale by Owner – Most popular Makes
How Much Does an RV Cost?
We Found the Best RVs for Sale by Owner
Have you always dreamed of picking up and traveling with little to no preparation? Do you have a wanderlust spirit itching inside you to experience the road less traveled? Are you following the hashtags of #vanlife on social media while dreaming of hitting the road for your next family vacation? With summer just around the corner, it might be the perfect time to buy an RV.
A lot of RV shoppers, especially those who are new to #rvlife, often search for an RV for sale from a private seller in hopes of a good deal. Although many states have enacted laws that have eliminated or lessened the competitive advantage of buying an RV, Camper Van, or Travel Trailer from a private owner, the demand persists. We wanted to pull together a list of the Top 10 used RVs for sale by owner on RVs on Autotrader for the deal finder inside all of us. We narrowed down this list mainly by motorhomes, camper vans, fifth wheels, or travel trailers that caught our eye, for one reason or another, instead of simply looking at the cheapest or most expensive priced RVs for sale. Yes, this is a subjective list and no, we haven't seen these RVs in person.
Below you'll find a mix of RVs from all classes and categories, covering a wide selection. All these RVs have one thing in common: they're all actual RVs for sale by a private seller from our site. None of the sellers have compensated us for appearing on this list and none of the sellers were aware they even made the list before we published it. If some of the links to the actual vehicle listings don't work, that means the motorhome has either sold or is no longer for sale. We will periodically update this same list of best RVs for sale by private sellers from time to time so be sure to check back occasionally.
#1 2012 NuCamp T@B 320 ($15,995)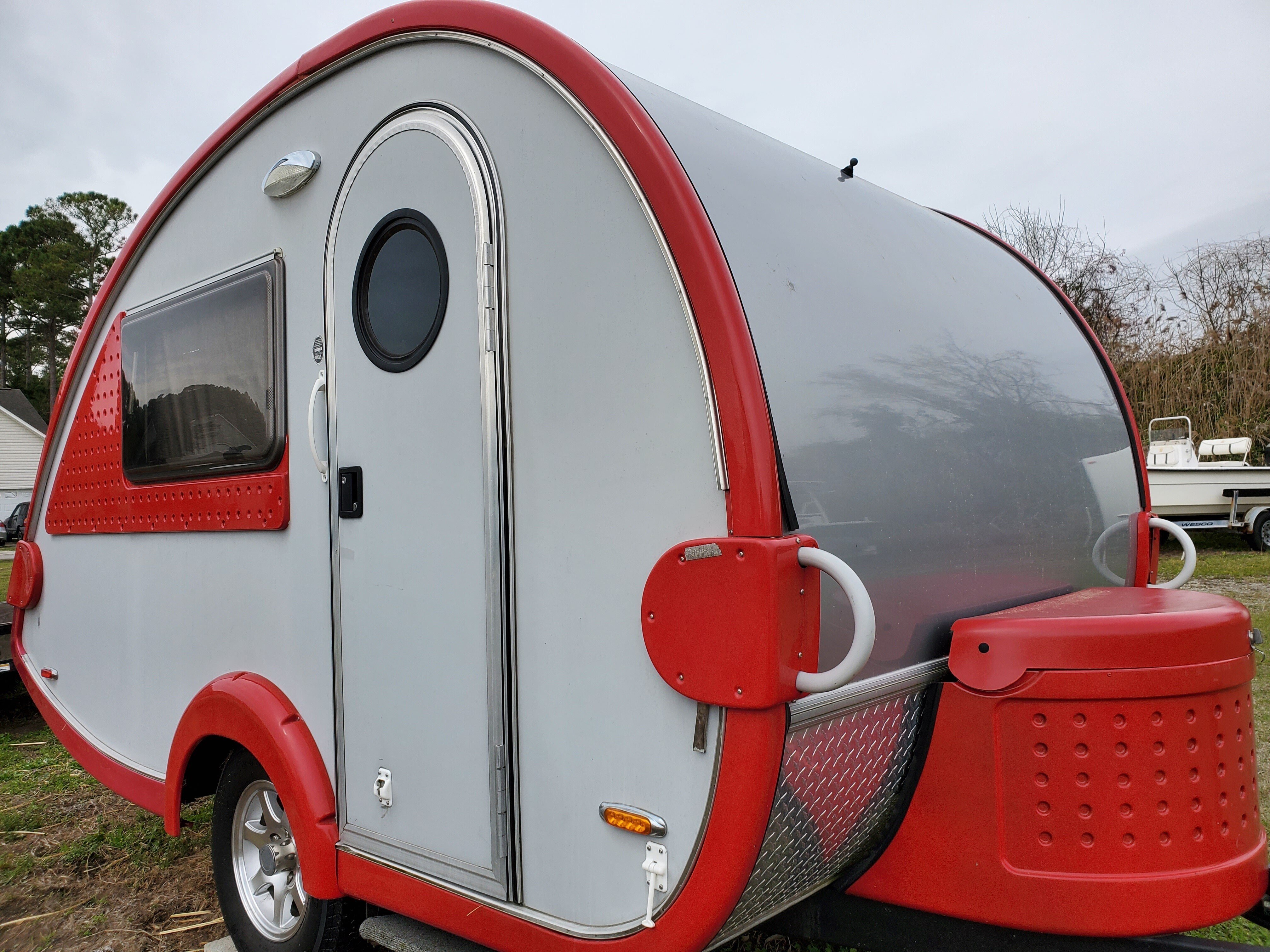 Location: Southport, North Carolina
Mileage: N/A
Category: Travel Trailer
Description: This stylish, little trailer was discontinued in 2009 and returned in 2012, and had an original MSRP of between $16,000 and $20,000. There were approximately 600 units made that year. Key features include a queen bed, 3-way fridge, 2 burner stove, hot and cold water sink, AC / Heat, TV and DVD player, and 4 stabilizers.
#2 2020 Thor Vegas 24.1 ($99,500)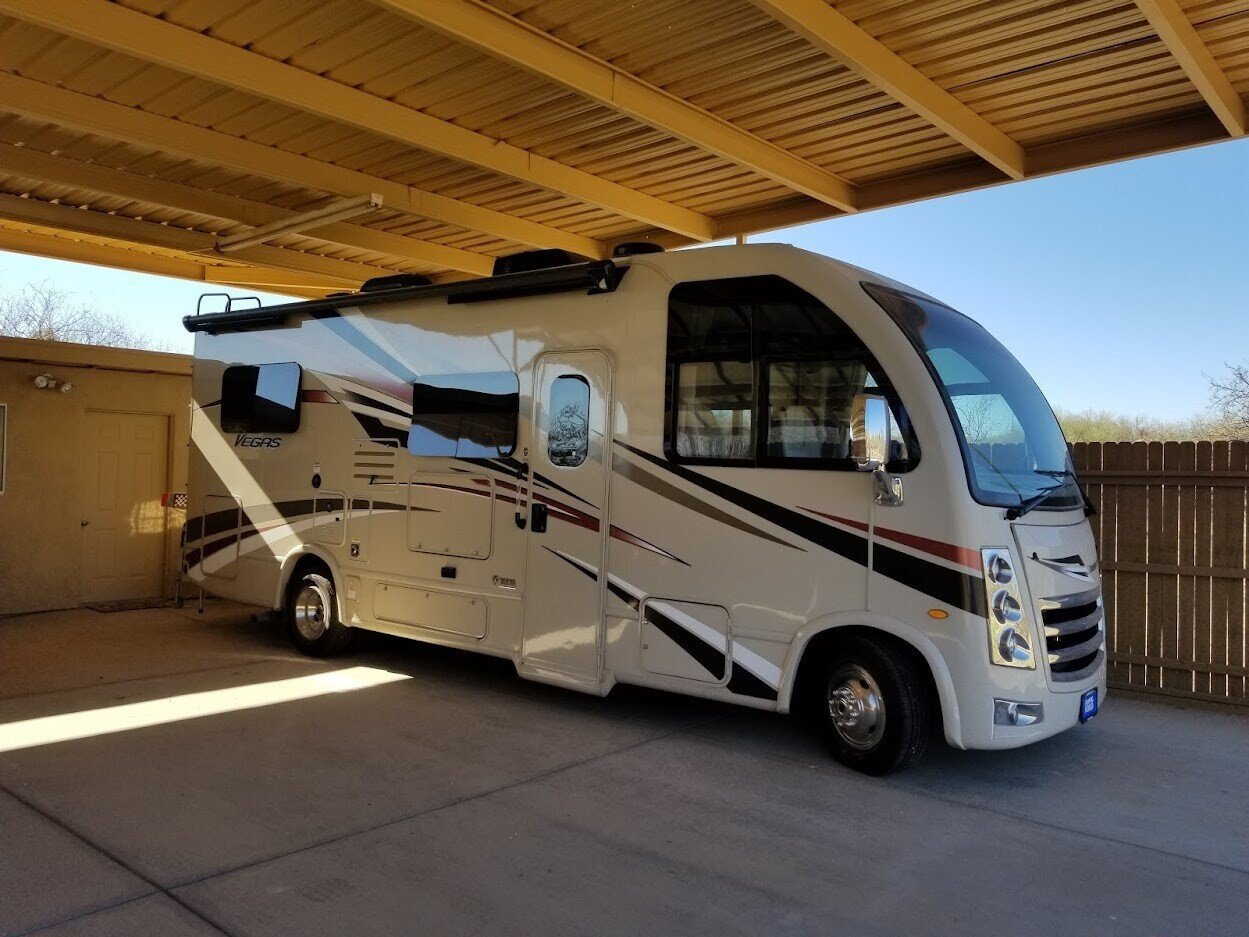 Location: Tucson, Arizona
Mileage: 3,286 miles
Category: Class A
Description: Originally purchased in 2021, this 2020 Thor Vegas 24.1 with extremely low miles has been stored under a carport since the day the owner purchased it and includes three separate water tanks, an Onan generator, an electric stabilizing system, and is equipped with a custom Startrack handicap lift and the bathroom was widened for wheelchair accessibility. The seller doesn't explain why the motorhome was never used.
#3 2017 KZ Durango Gold ($47,000)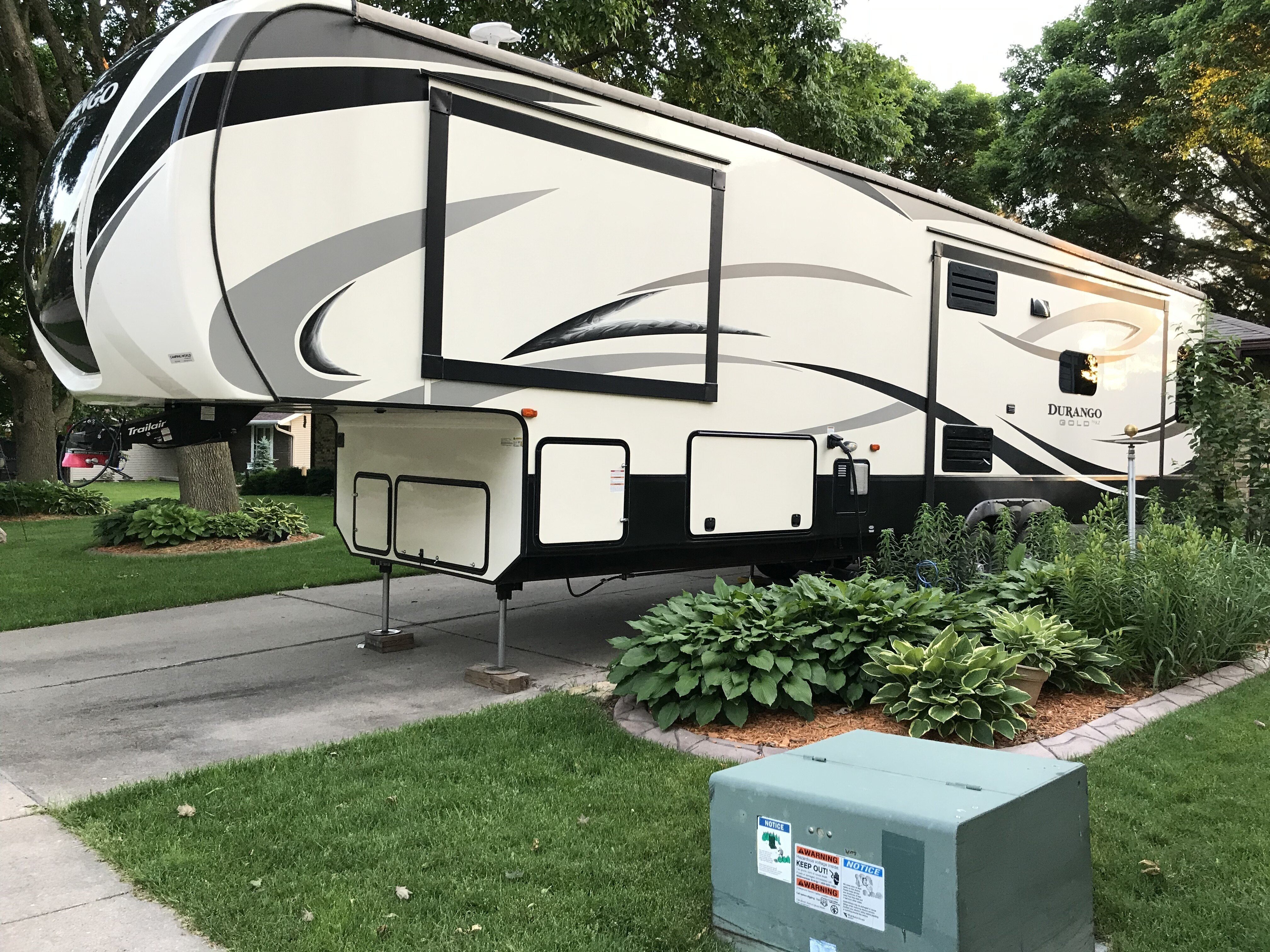 Location: Altoona, Iowa
Mileage: N/A
Category: Fifth Wheel
Description: This luxurious 2017 KZ Durango Gold, model 370RLT, features a king bed, 18 cubic feet refrigerator, fireplace, two AC units, two awnings, is all-season rated, and has a total length of 40 ft.
#4 2015 Ford Transit Custom by Koyo Vans ($49,900)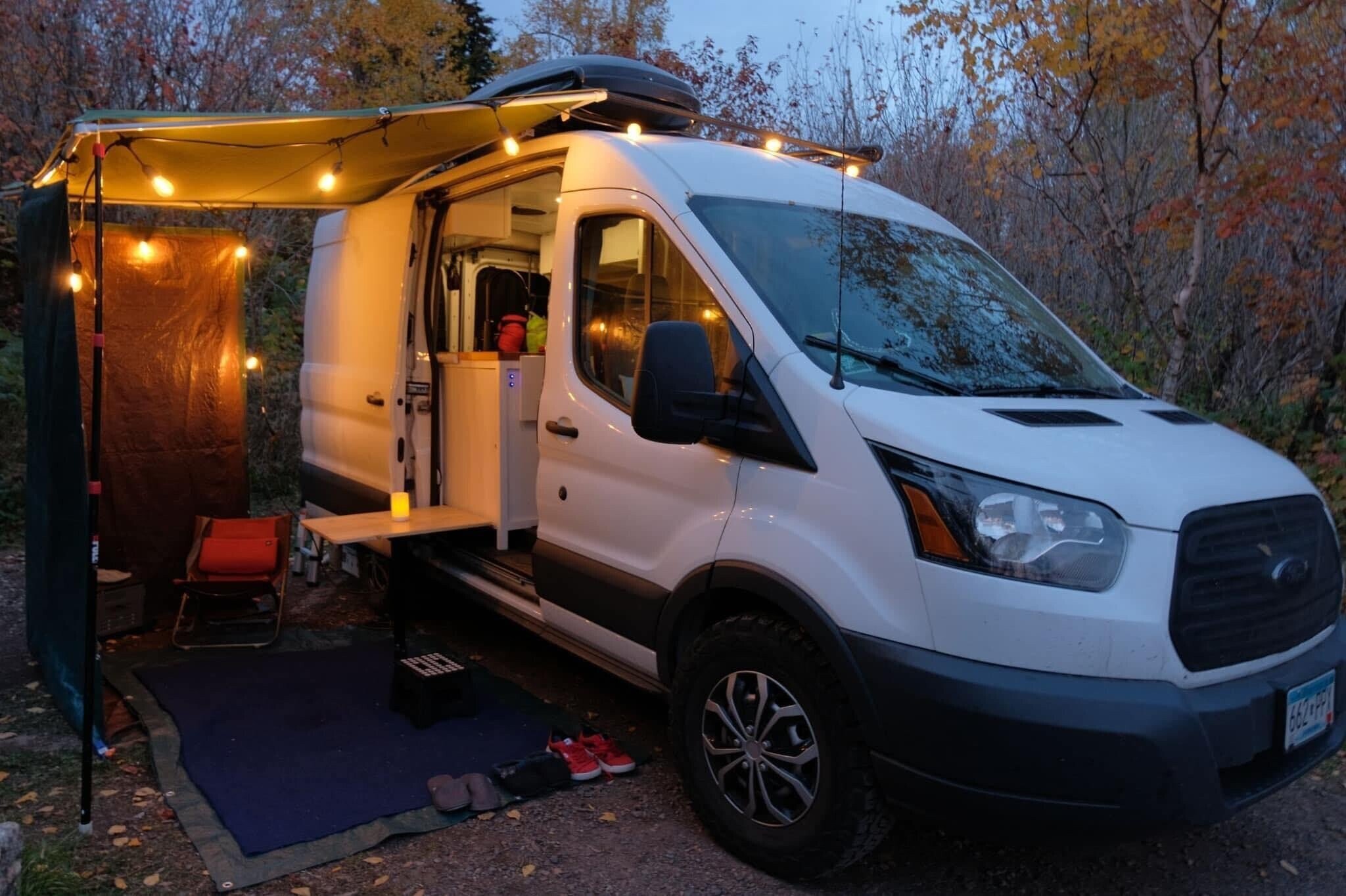 Location: Minneapolis, Minnesota
Mileage: 57,000
Category: Class B
Description: This is a custom camper van conversion by Koyo Vans of a 2015 Ford Transit with a 130" wheelbase and features a composting toilet, shower with floor drain, 6 gallon fresh and grey water tanks, roof racks, and a 500-watt Rockpals lithium generator. We're sure the next couple who buys this camper van will have plenty of adventures.
#5 1983 Jayco Jay Series ($1,500)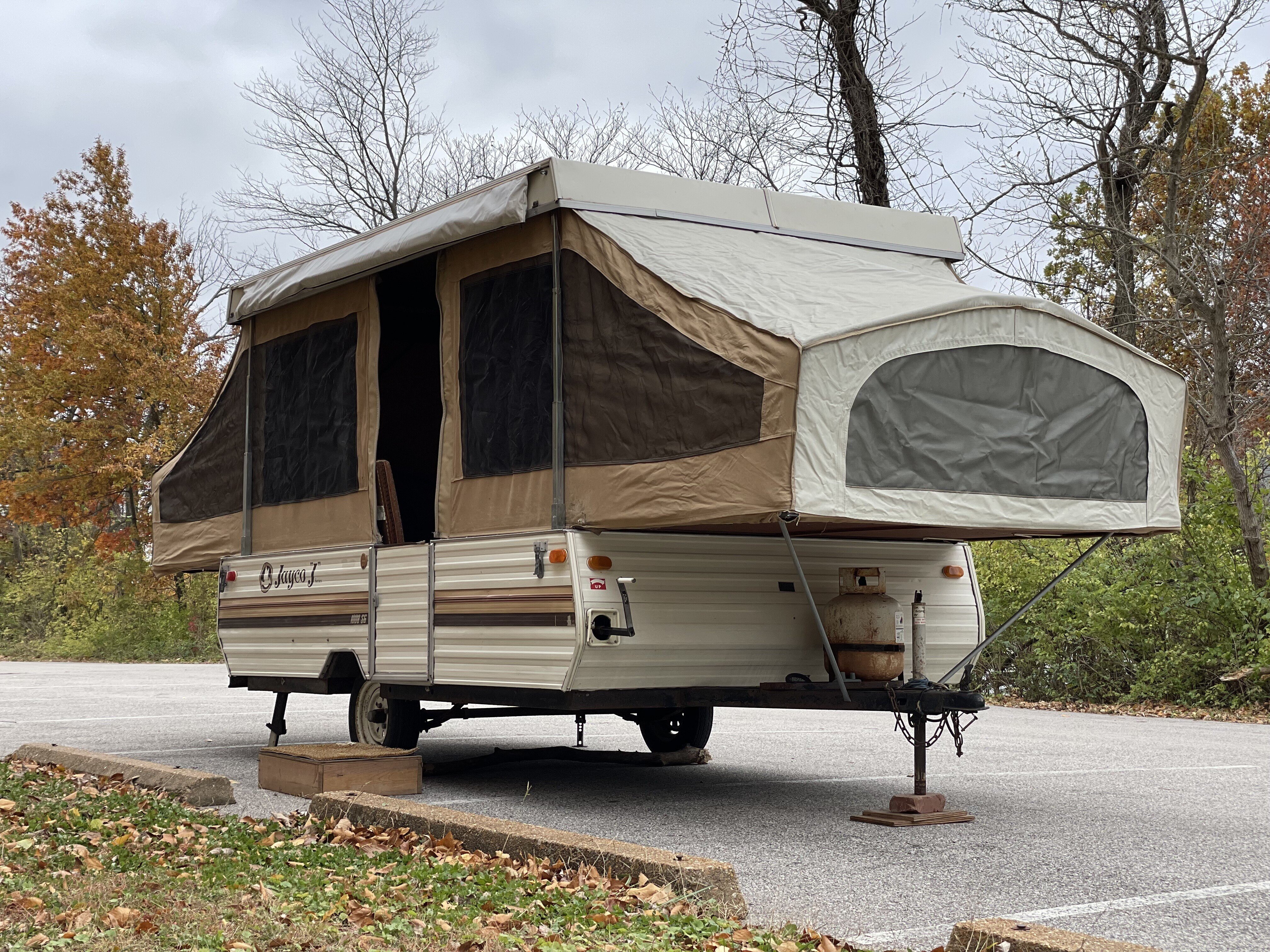 Location: Florissant, Missouri
Mileage: N/A
Category: Travel Trailer
Description: This 1983 Jayco J Series 1008 sleeps 7 and has an awning along with a 2-gallon water tank. The seat cover pattern and color are what we would expect for 1983. No air conditioning. Unfortunately, the owner didn't provide much detail so we can only go by what is listed in the vehicle specifications.
#6 2014 Fleetwood Discovery XLE 40X ($165,000)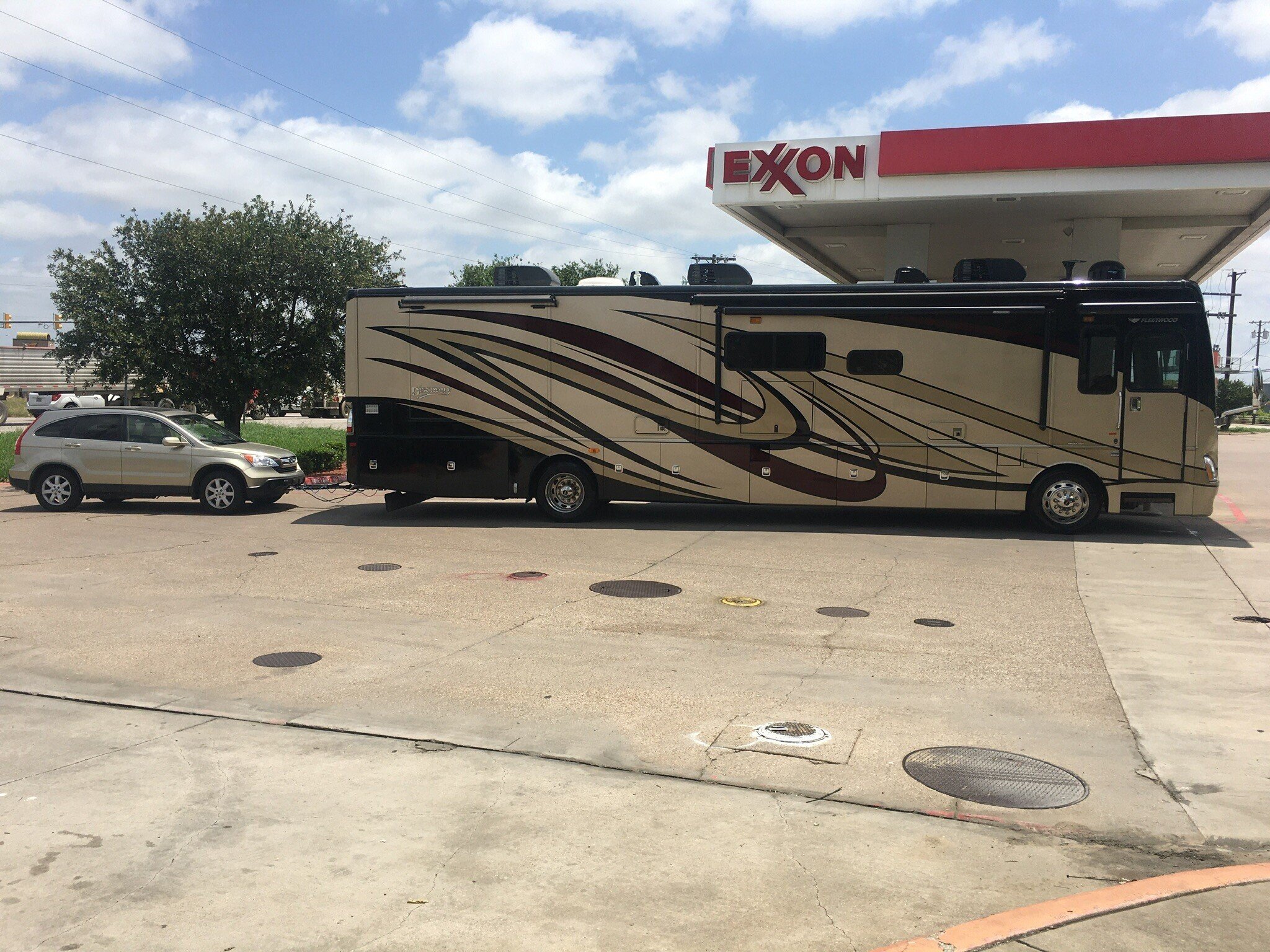 Location: Pearland, Texas
Mileage: 28,000
Category: Class A
Description: This garage-kept 2014 Fleetwood Discovery 40X Class A motorhome appears to have it all: three AC Units, three heaters, three TVs inside, one TV outside, an automatic awning with a wind sensor, floor heater, 8k diesel fuel Onan generator, hydraulic leveling, residential fridge, and 100-gallon water tank. The owner claims everything works.
#7 2004 Coachmen Santara ($34,000)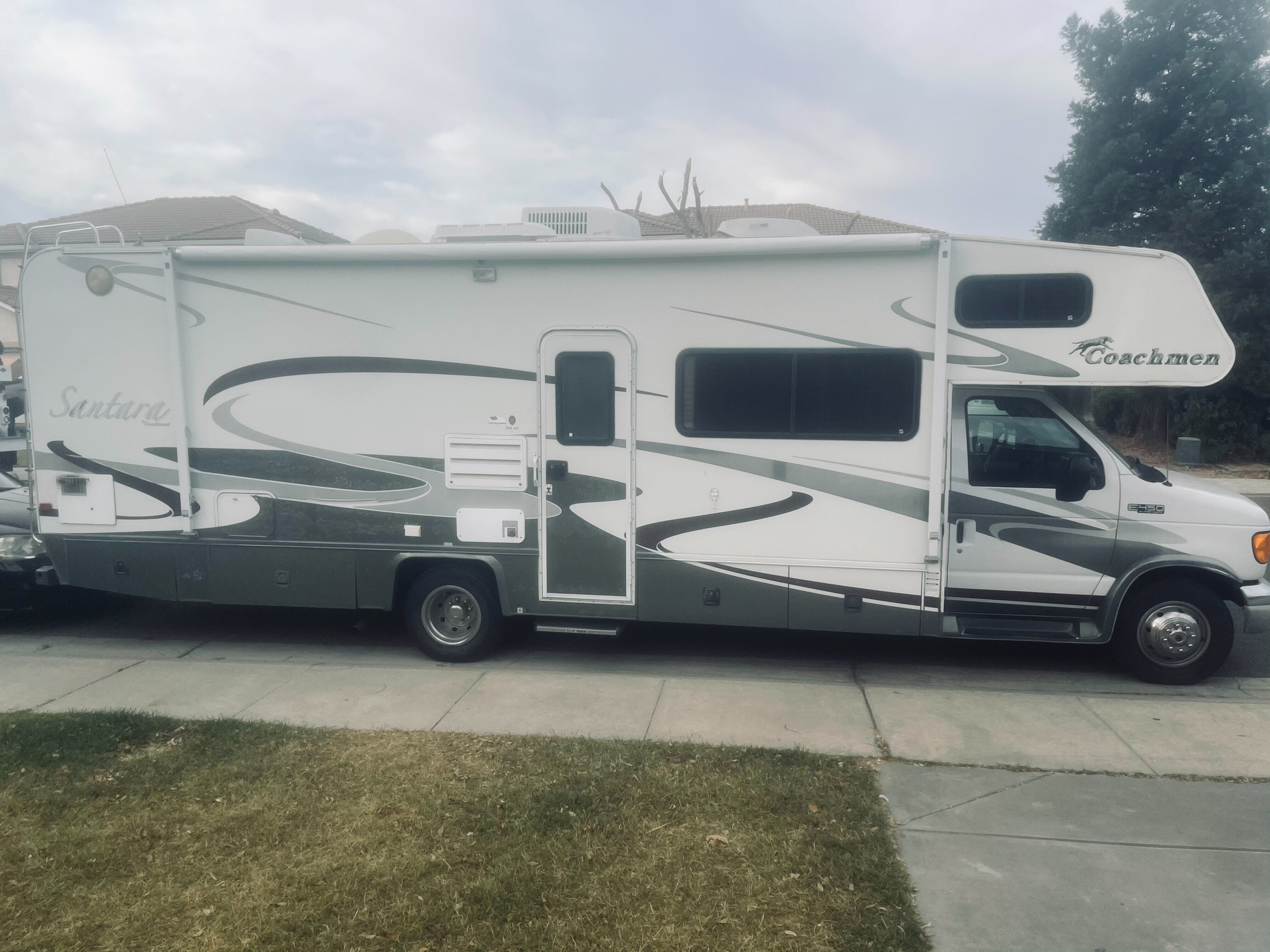 Location: Manteca, California
Mileage: 28,000
Category: Class C
Description: This 2004 Coachmen Santara features a built-in Onan generator, a backup camera, automatic self-leveling jacks, and an outside stereo system. Best of all, the owner says the roof coating has recently been redone and there are no leaks.
#8 2016 Forest River FR3 ($75,000)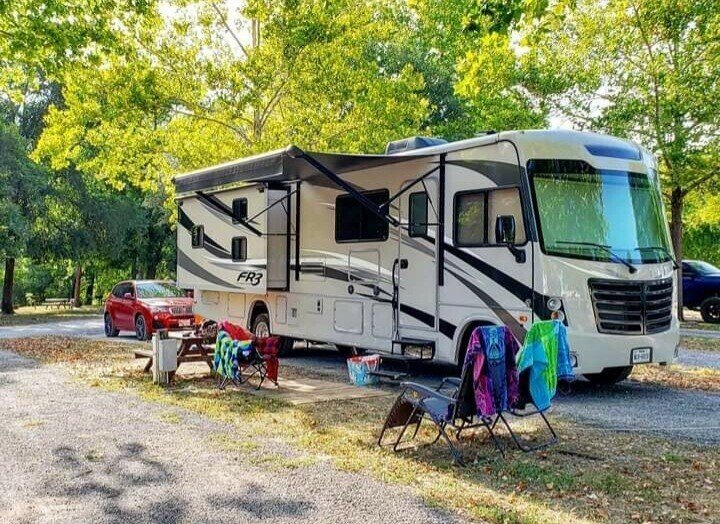 Location: Cambridge, Maryland
Mileage: 18,500
Category: Class A
Description: Featuring an 18 cubic feet fridge/freezer, double sink, counter extensions, three burner range, cable ready satellite dish, generator, hitch, tow package, and cameras for backup and side view this 2016 Forest River FR3 can make your family new vacation memories. The owner will allow inspections if you're near Maryland.
#9 2018 Grand Design Momentum 376TH ($74,900)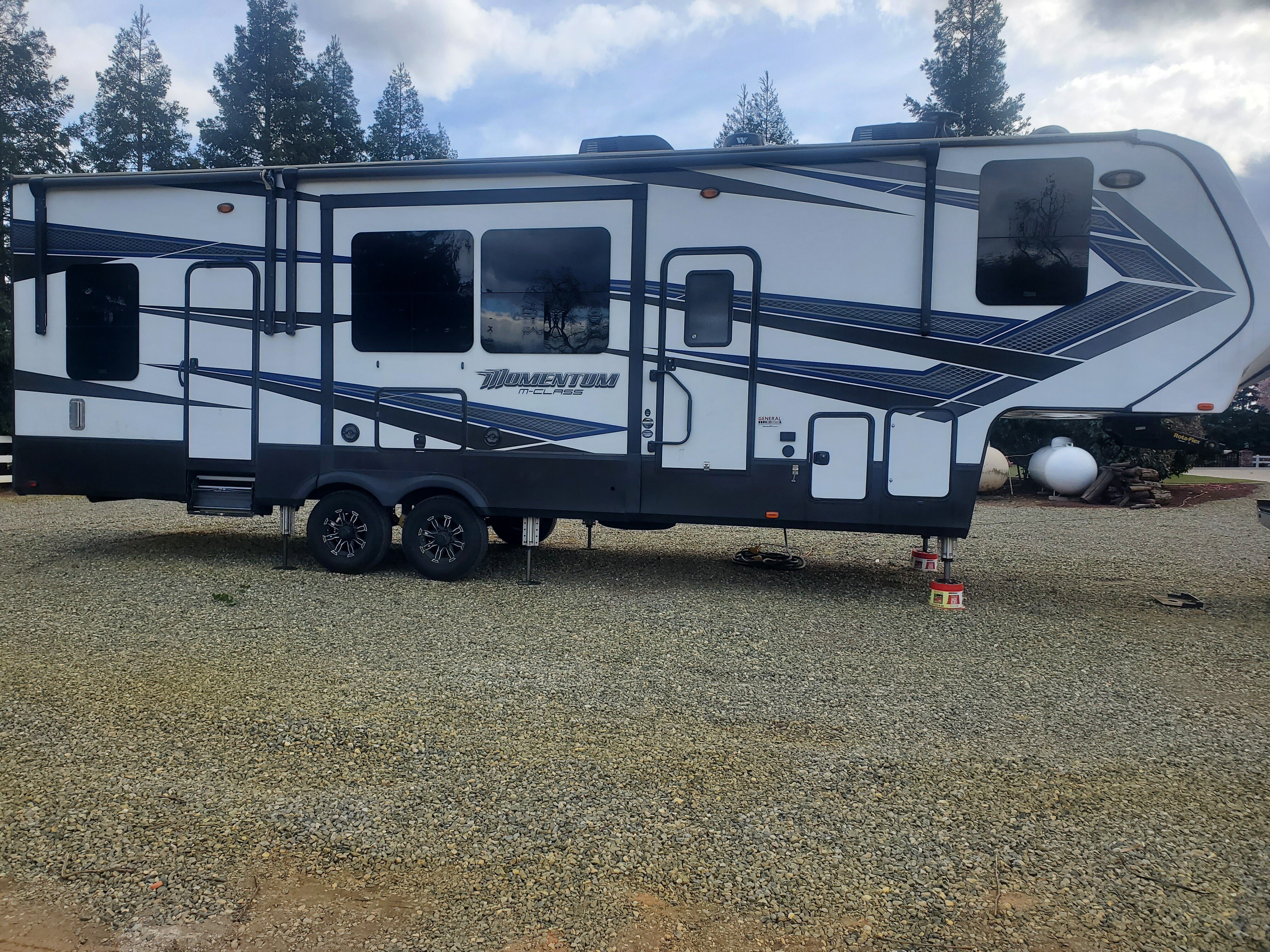 Location: Loomis, California
Mileage: 10,000
Category: Toy Hauler
Description: With an automated hydraulic jack system, a 50-amp protected power panel, an automated generator, a 35-gallon fuel tank with pump, and too many upgrades to list, this 2018 Grand Design Momentum toy hauler is ready for business. The owner just had the roof re-sealed.
#10 1998 Winnebago Rialta ($25,500)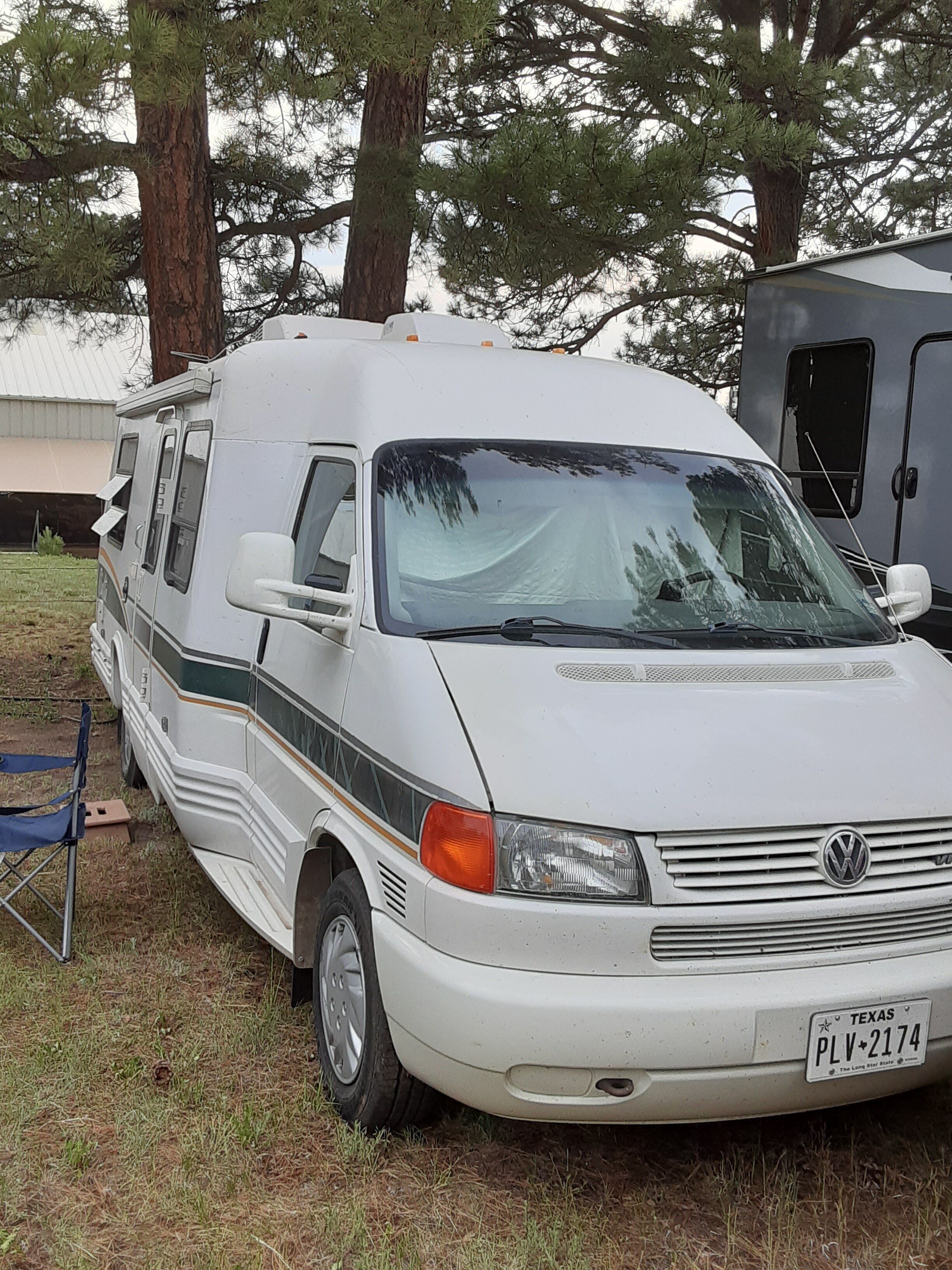 Location: Mission, Texas
Mileage: 63,759
Category: Class B
Description: We must admit the owner's personal story spoke to us. This 81-year-old bought an RV in 2021 for a 5 month, 11-state road trip but after the trip, health issues have forced him to sell it. The listing is short on details but we believe this Rialta has 3 holding tanks (grey, black and fresh), v6 powered engine, rooftop AC, is 22 feet long, has a small fridge with an icebox, and comes with a propane 2-burner stove. The owner claims to have all receipts and service records. We hope the owner gets back on the road soon.
RVs for Sale by Owner – Most Popular Makes
Based on the private seller RV listings we analyzed in compiling this list, these are the most popular RV Makes which were listed by private sellers.
How Much Does an RV Cost?
Looking at only private seller / by owner RV listings from our site, there is something for every budget. The most expensive RVs we found from private sellers were Class A RVs asking $250,000 and above, including a few examples priced at $375,000. The cheapest by owner RVs we found were less than $12,000 and all of these were travel trailers. There were many travel trailers for sale by owner priced in the $25,000 to $50,000 range, meaning there could be buying opportunities in that price range. In the $55,000 to $85,000 range, there were numerous Class A, B and C RVs.
Published Apr 20th, 2022
Related Articles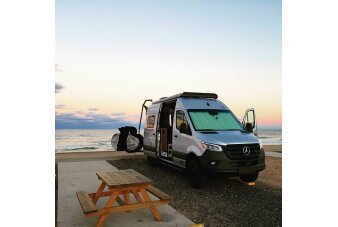 Our Top 10 list of the best RV parks and resorts in Florida.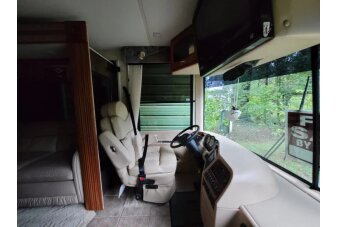 Most states do not require a special license to drive an RV weighing under 26,000 lbs. We've compiled each state's RV license requirements, CDL or other rules for 2022.
×
Top 10 RVs For Sale By Owner