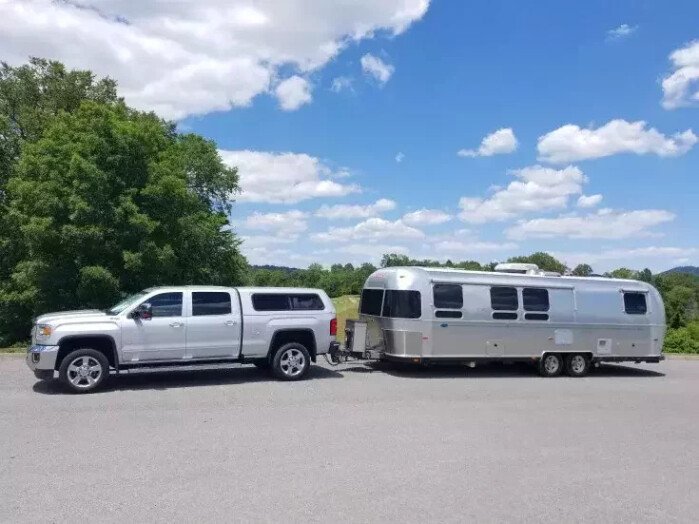 Table of Contents
We Found the Best RVs for Sale by Owner
Top 10 RVs for Sale by Owner
RVs for Sale by Owner – Most popular Makes
How Much Does an RV Cost?
We Found the Best RVs for Sale by Owner
Have you always dreamed of picking up and traveling with little to no preparation? Do you have a wanderlust spirit itching inside you to experience the road less traveled? Are you following the hashtags of #vanlife on social media while dreaming of hitting the road for your next family vacation? With summer just around the corner, it might be the perfect time to buy an RV.
A lot of RV shoppers, especially those who are new to #rvlife, often search for an RV for sale from a private seller in hopes of a good deal. Although many states have enacted laws that have eliminated or lessened the competitive advantage of buying an RV, Camper Van, or Travel Trailer from a private owner, the demand persists. We wanted to pull together a list of the Top 10 used RVs for sale by owner on RVs on Autotrader for the deal finder inside all of us. We narrowed down this list mainly by motorhomes, camper vans, fifth wheels, or travel trailers that caught our eye, for one reason or another, instead of simply looking at the cheapest or most expensive priced RVs for sale. Yes, this is a subjective list and no, we haven't seen these RVs in person.
Below you'll find a mix of all RV classes and categories, covering a wide selection. All these RVs have one thing in common: they're all actual RVs for sale by a private seller from our site. None of the sellers have compensated us for appearing on this list and none of the sellers were aware they even made the list before we published it. If some of the links to the actual vehicle listings don't work, that means the motorhome has either sold or is no longer for sale. We will periodically update this same list of best RVs for sale by private sellers from time to time so be sure to check back occasionally.
#1 2004 Airstream Classic ($90,000)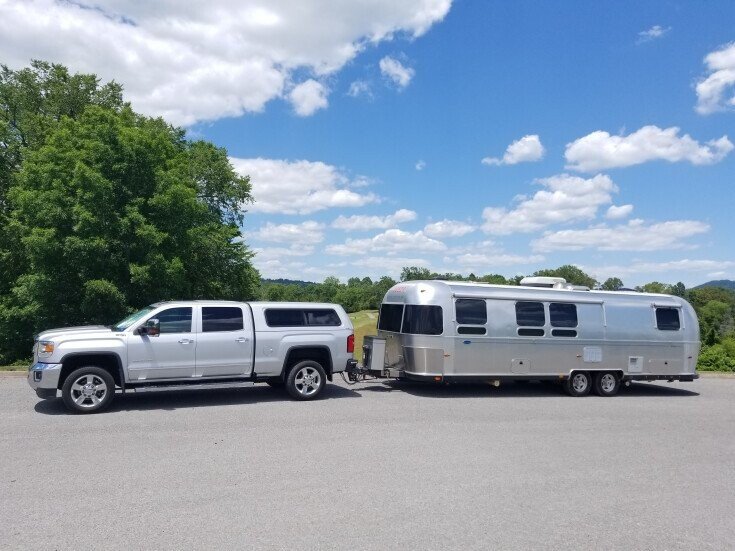 Location: Tazewell, Tennessee
Mileage: N/A
Category: Travel Trailer
Description: This is a newcomer to our Top 10 list and vaulted all the way to the top spot. Airstream's build quality is superb and its styling is impeccable. This 30' foot trailer recently underwent a complete upgrade with new leather upholstery, new flooring, a new stereo system, a powered main awning, four new tires, and a rear-view backup camera. All of these improvements most likely cost the current owner a pretty penny. Although this Airstream is 18 years old, we think it still has plenty of mileage left in her since the owner has continuously maintained the model. Unfortunately, this listing has very few photos so we can't say for sure how the exterior has held up.
#2 2020 Thor Vegas 24.1 ($99,500)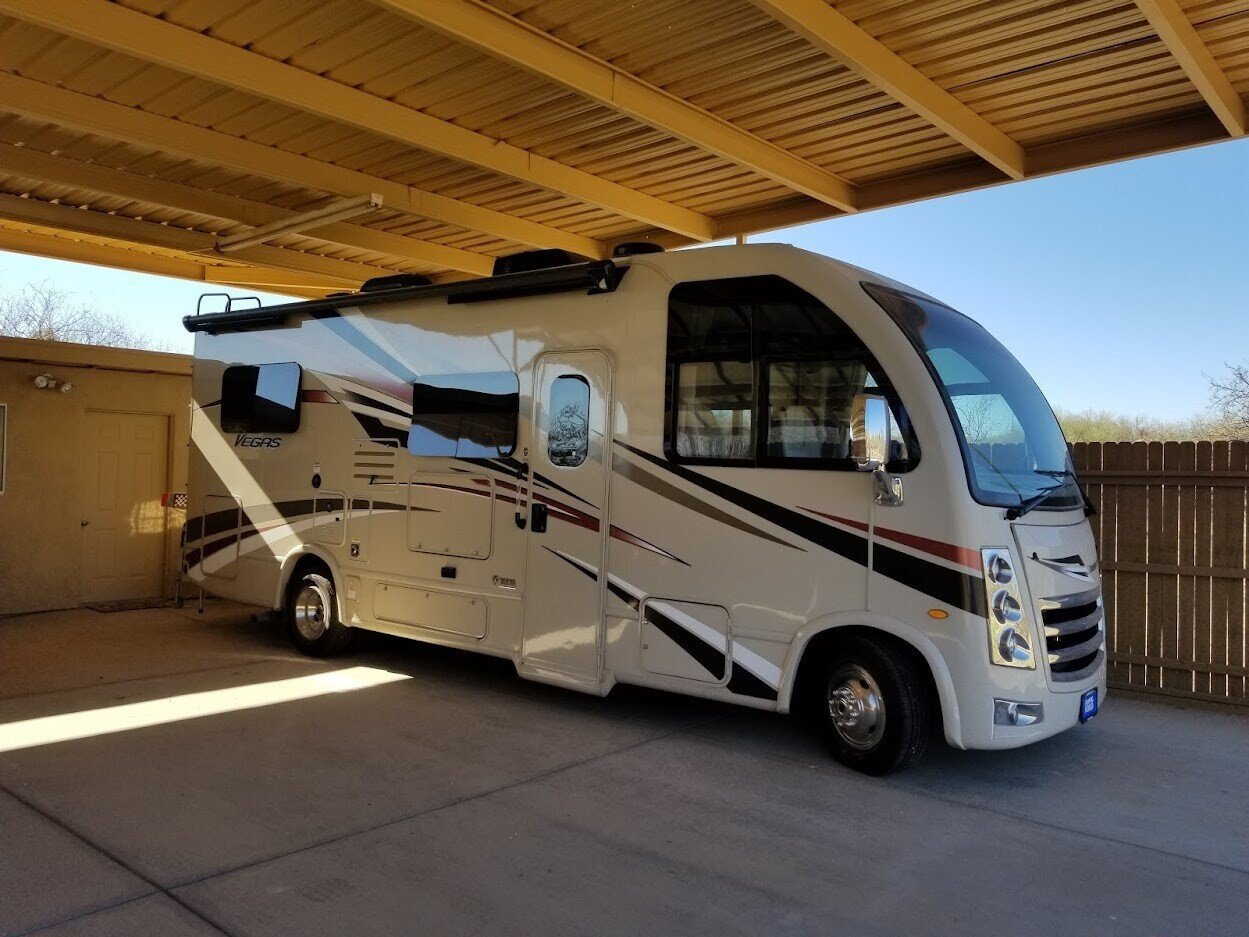 Location: Tucson, Arizona
Mileage: 3,286 miles
Category: Class A
Description: Originally purchased in 2021, this 2020 Thor Vegas 24.1 with extremely low miles has been stored under a carport since the day the owner purchased it and includes three separate water tanks, an Onan generator, an electric stabilizing system, and is equipped with a custom Startrack handicap lift and the bathroom was widened for wheelchair accessibility. The seller doesn't explain why the motorhome was never used. This Class A RV maintains its spot at #2 on our list primarily because of the insanely low miles. A new Thor Vegas would cost you $164,000 so this seems like a good deal.
#3 2017 KZ Durango Gold ($47,000)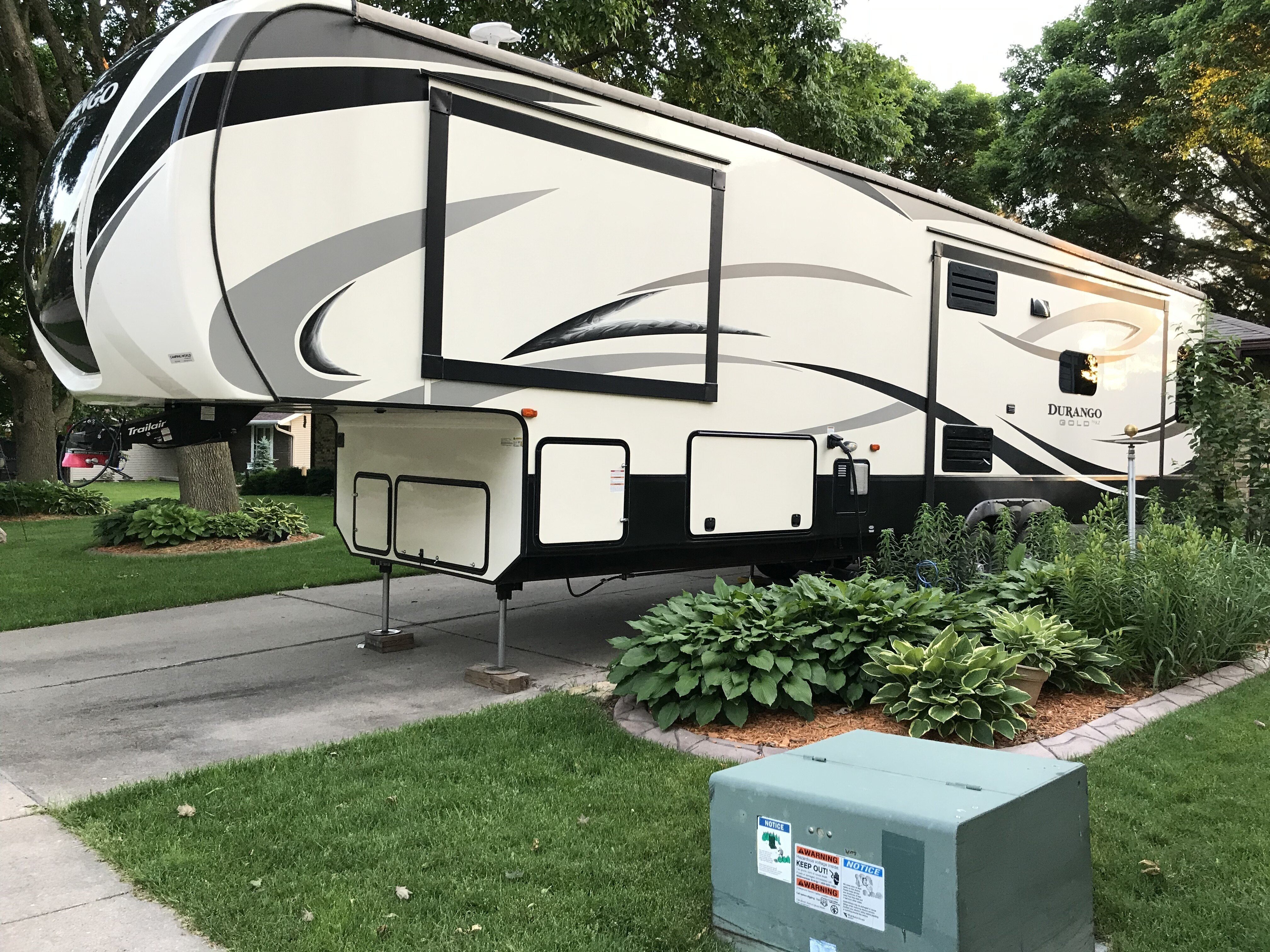 Location: Altoona, Iowa
Mileage: N/A
Category: Fifth Wheel
Description: This luxurious 2017 KZ Durango Gold, model 370RLT, features a king bed, 18 cubic feet refrigerator, fireplace, two AC units, two awnings, is all-season rated, and has a total length of 40 ft.
#4 2019 JAYCO Jay Feather ($23,000)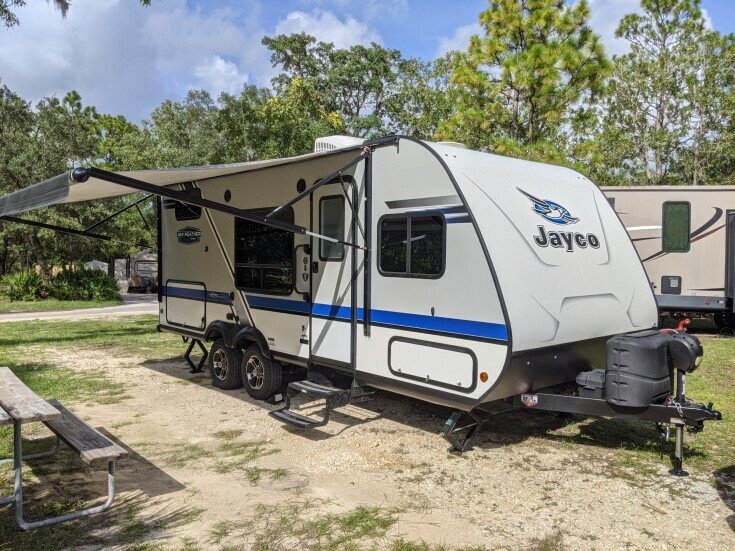 Location: Sebastian, Florida
Mileage: N/A
Category: Travel Trailer
Description: We love it when private owners include plenty of photos and with 36 individual pictures of this 2019 JAYCO Jay Feather, you can get a sense of how well-maintained this "mint condition" travel trailer has been cared for. The original owner installed a soft starter in the AC unit, allowing you to run the entire RV from a fuel-efficient generator for any off-grid trips you might want to take. The asking price does not reflect the generator. Other features which caught our eye: outdoor kitchen and shower, relocatable TV, and wireless rear camera. The owner is asking right at the average NADA suggested retail price and we have a feeling this Jay Feather won't last long.
#5 2013 Airstream Interstate ($107,000)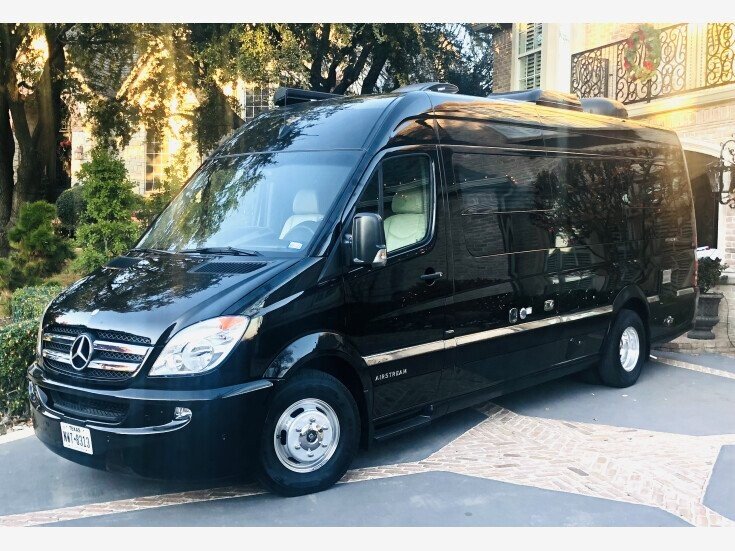 Location: Grapevine, Texas
Mileage: 33,210
Category: Class B
Description: This 2013 Airstream Interstate, powered by a Mercedes-Benz engine sleeps two, has a refrigerator, two-burner range with overhead cabinets, microwave convection oven, kitchen sink and dinette, two TVs, cruise control and a backup camera. New Airstream Interstates can cost upwards of $225,000 so this might be a good opportunity. The owner uploaded the original build specifications and features as photos so be sure to review those on the list.
#6 2018 Thor ACE 30.2 ($88,500)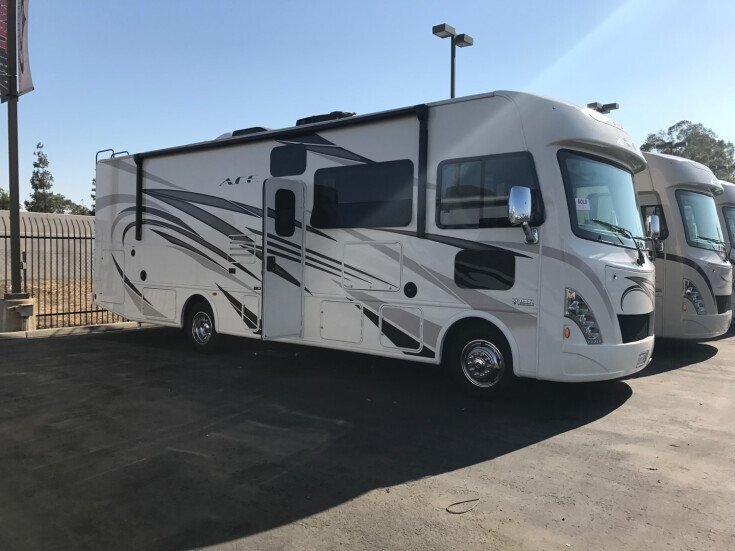 Location: Norco, California
Mileage: 3,581
Category: Class A
Description: This 2018 Thor ACE 30.2 is described by the original owner as "cozy" but it is packed with tons of features: a queen bed, a set of bunk beds, dual entry to the bath, 40" LED TV in the dinette, a never been used three-burner range, microwave oven, an overhead bunk above the driver and passenger seats and an outside 32" LED TV. We think you'll be hard pressed to find a better layout for this Thor ACE RV and it seems in line with the pricing of others listed on our site.
#7 1995 Rexhall Aerbus ($37,999)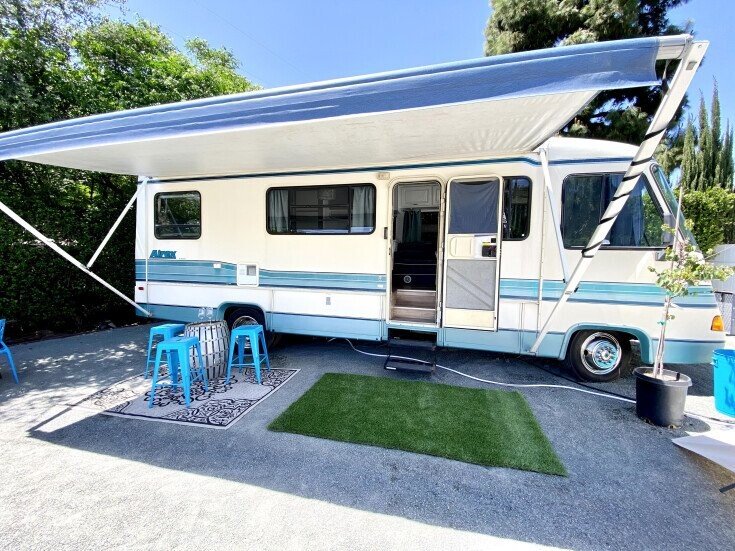 Location: Monrovia, California
Mileage: 31,465
Category: Class A
Description: This 1995 Rexhall Aerbus has undergone an extensive renovation and custom upgrades. There are too many things for us to list but we especially love the new 1,000 watt solar panels, new large awning, new upholstery and padding, new water heater, front and rear airbags and the roof's heat reflective coating.
#8 2014 Thor Challenger 37KT ($99,000)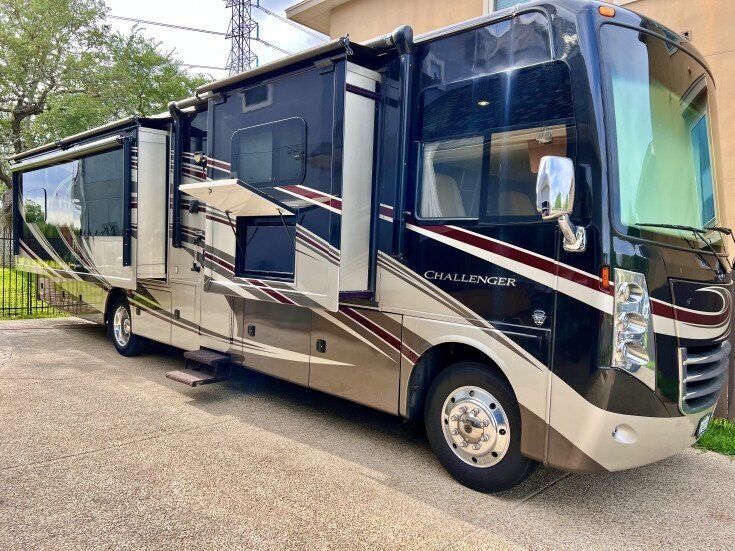 Location: San Antonio, Texas
Mileage: 44,750
Category: Class A
Description: This Thor Challenger 37KT seems to have everything you need for a life on the road: sleeps six, a 5.5k Onan generator, king bed, 2 AC units, auto leveling, four TVs including one outside, washer/dryer, two awnings and a mid-sized refrigerator. The Thor Challenger is a great class A RV and we think this one is primed for its next adventure. The owner however doesn't list any recent improvements or repairs and we're not sure if they are the original owner or not.
#9 2018 Grand Design Momentum 376TH ($74,900)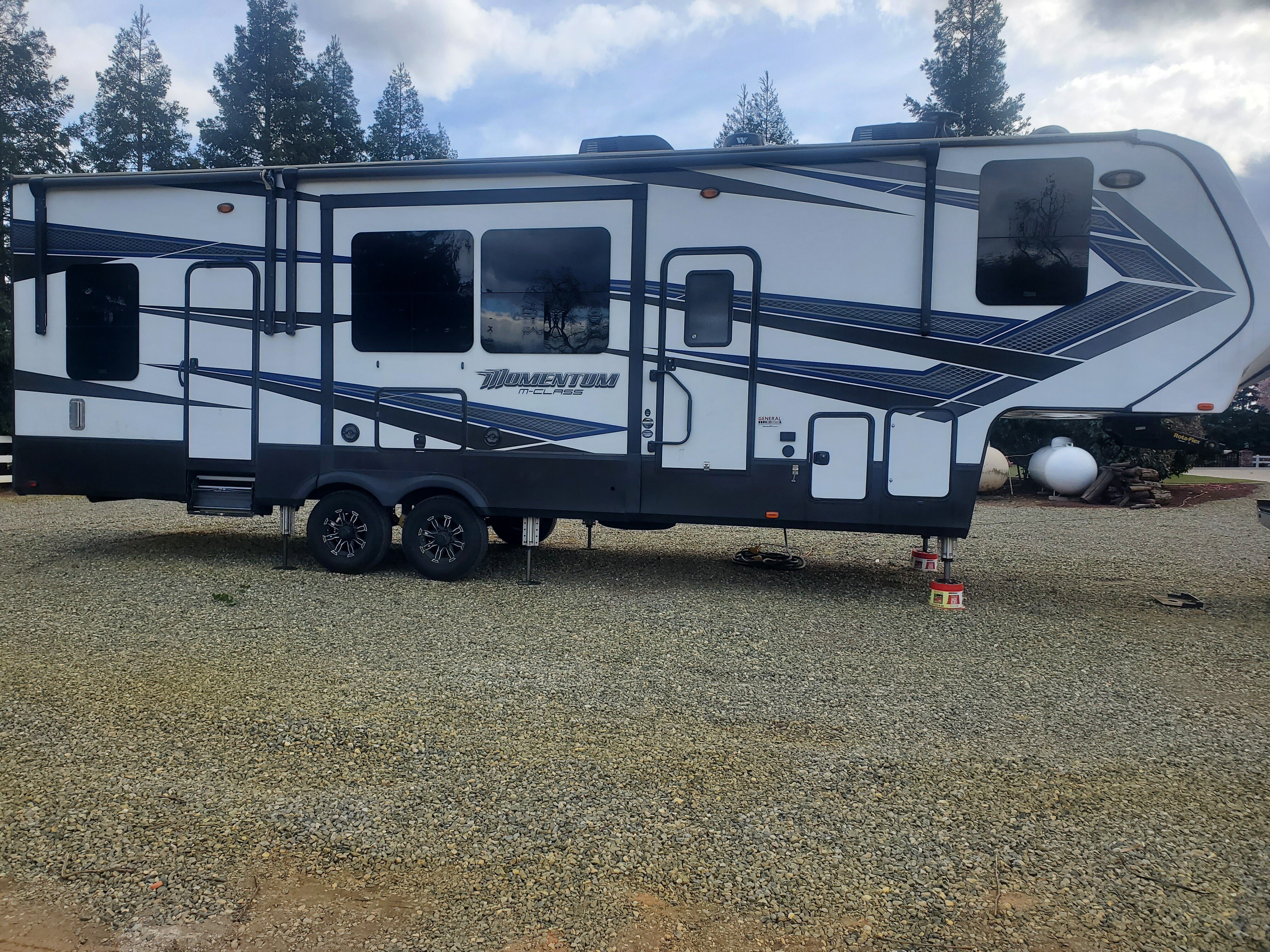 Location: Loomis, California
Mileage: 10,000
Category: Toy Hauler
Description: With an automated hydraulic jack system, a 50-amp protected power panel, an automated generator, a 35-gallon fuel tank with pump, and too many upgrades to list, this 2018 Grand Design Momentum toy hauler is ready for business. The owner just had the roof re-sealed.
#10 2022 Holiday Rambler Armada ($375,000)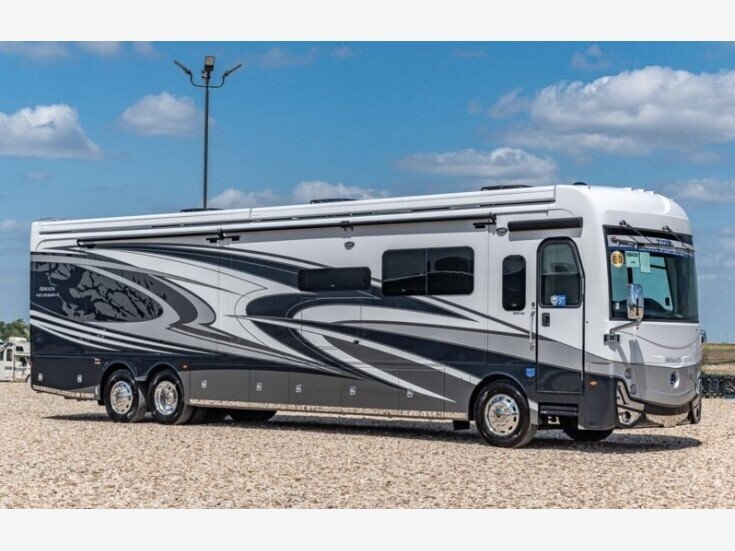 Location: Brleson, Texas
Mileage: 1,450
Category: Class A
Description: This listing of a 2022 Holiday Rambler Armada has us wondering why the owner purchased it brand new and drove it home only to never use it. Purchased for the price of $412,500, the owner claims they've driven it for a total of 80 miles. This RV has everything you could imagine; check out the spec sheet photo the owner has uploaded. The title is in hand.
RVs for Sale by Owner – Most popular Makes
Based on the private seller RV listings we analyzed in compiling this list, these are the most popular RV Makes which were listed by private sellers.
How Much Does an RV Cost?
Looking at only private seller / by owner RV listings from our site, there is something for every budget. The most expensive RVs we found from private sellers were Class A RVs asking $250,000 and above, including a few examples priced at $375,000. The cheapest by owner RVs we found were less than $12,000 and all of these were travel trailers. There were many travel trailers for sale by owner priced in the $25,000 to $50,000 range, meaning there could be buying opportunities in that price range. In the $55,000 to $85,000 range, there were numerous Class A, B and C RVs.
Published Apr 20th, 2022
Related Articles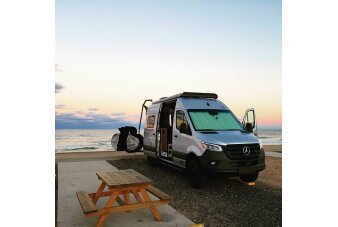 Our Top 10 list of the best RV parks and resorts in Florida.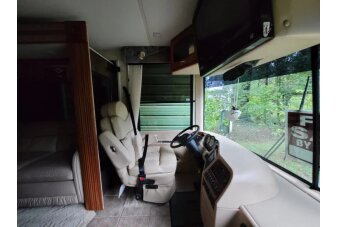 Most states do not require a special license to drive an RV weighing under 26,000 lbs. We've compiled each state's RV license requirements, CDL or other rules for 2022.
×
Top 10 RVs For Sale By Owner