‹ Go back
Winterize Your RV Before Storage to Reduce Costly Repairs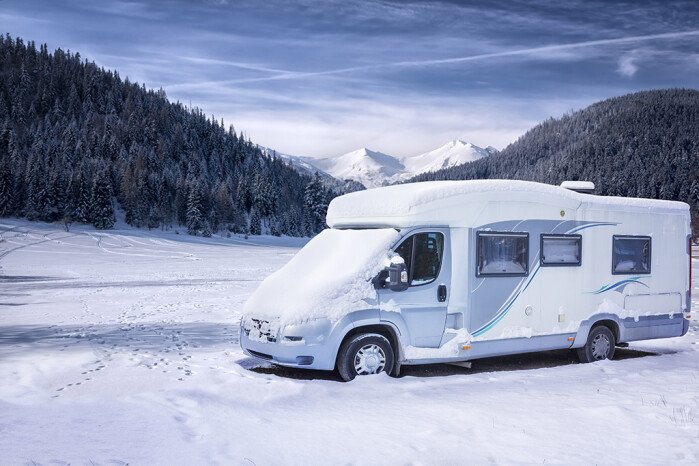 Author: Ron Moorhead
Winterizing your RV could be the most important maintenance you perform each year. If you're not able to travel during the winter months, it would be wise to use these tricks to keep your RV ready to hit the road. Weather conditions can take a heavy toll on your vehicle, so winterizing is something to take seriously.
Prepping your rig for winter will prevent your RV's susceptibility to expensive problems like exterior water leaks, leaking or burst pipes and rotting. Moisture and the sun's rays are not the only concerns; insects and rodents can be devastating to RVs. Taking a few extra steps before tucking your RV into storage will help greatly.
Holding Tanks
Thoroughly drain and clean out all the holding tanks. Many folks think that they can get by with draining the fresh water tank. However, fluids in gray and black water tanks can freeze and damage both the tanks and the level sensors.
Many newer RVs have a tank flushing system that makes this task much easier. But if your RV isn't equipped with this technology, there are special cleaning wands that hook up to the water system, instead. This helps rid the RV of bad odors, keep the tanks sanitary and the tank sensors will last longer.
RV Antifreeze
All water should be flushed from the systems and tanks and pipes should be completely drained or filled with non-toxic RV-specific antifreeze. Most antifreeze needs to be mixed with water and the ratio of mix can vary, so check your vehicle owner's manual for the correct ratio for your rig.
A hot water tank bypass kit will help this task go quicker and save on the quantity of anti-freeze needed. A bypass kit fills the water pipe system without having to fill the hot water tank with anti-freeze.
Rodents and Insects
This idea comes from our car collector friends. Classic cars sit for long periods of time, just as your RV might, and insects and rodents find these areas as cozy as you do. The trick is to not make it accommodating. Old fashion moth balls work well, and they're inexpensive. Place them in cabinets and drawers -- every place you think critters might like. Just make sure you must replenish them every month or so. Insect traps and mouse traps work well, too, but they also need to be checked regularly. Plan on checking your coach every few weeks to alleviate any issues that crop up.
To help keep critters out, check every place where a pipe, tube or wiring enters the coach. When you discover even a tiny space, chalk that space. We've found that steel wool is a great way to plug small open spaces. In fact, steel wool is always in our tool box. We've found so many uses for it, we never leave home without a bundle.
Dehumidifiers
If you live in a high moisture area and have electricity available, consider a dehumidifier. They draw moist air in, dry it and release it back into the interior. Most use very little electricity and have thermal-cutoff switches for safe operation. Not only do they remove moisture, but they circulate the interior air.
Covers
A good exterior cover can be a great investment to keep your exterior as pristine as the first day you brought your RV home. A good cover can also contribute to alleviating some of the issues we covered earlier.
Always check your RV periodically throughout the months of storage to avoid costly issues later, and check the owner's manuals and follow the recommendations for your specific RV.
Published Nov 21st, 2017
Related Articles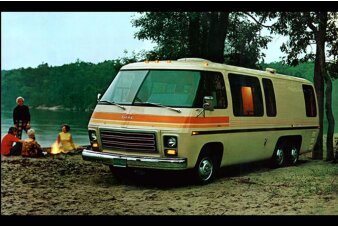 The GMC MotorHome: A forgotten '70s relic becomes a 21st-century collectible.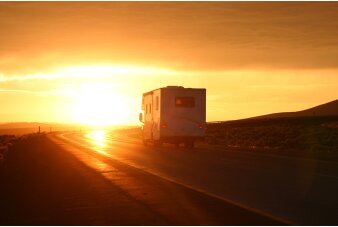 Make sure to obtain proper coverage prior to driving your new RV off the dealer lot.
Related Motorhomes
×
Winterize Your RV Before Storage To Reduce Costly Repairs