‹ Go back
Classic Car Auction - Private Collection - Online Bidding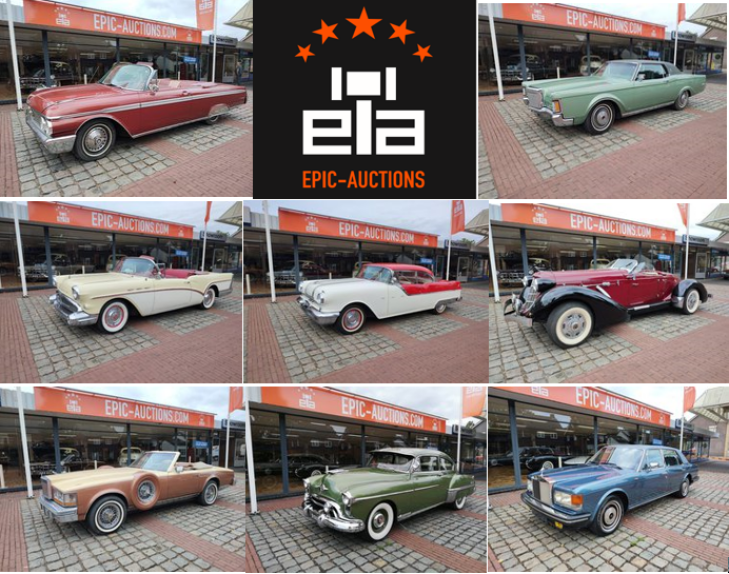 Event Information
Online Classic Car & Motorcycle Auction from private collection located in the Netherlands. Online and live bidding, the responsibility for transport lies with the buyer. Bidding ends on November 11th at 8:00 PM Netherland time.
Please confirm locations and vehicle information before bidding.

Featured vehicles include - 1950 Oldsmobile ROCKETT 88, 1979 Cadillac Seville Opera Cabrio, 1962 Galaxie 500 Sunliner, 1983 Mercedes-Benz 500SE, 1971 Lincoln Continental Mark III, 1957 Buick Series 50 Super Special Convertible, 1969 Cadillac De Ville, 1955 Pontiac Chieftain Catalina Hardtop, Benelli 48cc Classic Motorcycle, Motori Paglianti 48cc Classic Motorcycle and much, much more!!

For more information click on the image above or go to https://www.epic-auctions.com/. For questions email Hendrik at hendrik.britting@epic-auctions.com.
Event Details
Where:

Wilhelminalaan 3




Vessem

,

WA

00000

When:

Nov 11, 2022

Lots begin to close on November 11th, 2022 at 12:00 PM (Netherlands)

Event Organizer:

Epic Auction (Netherlands)

Website: