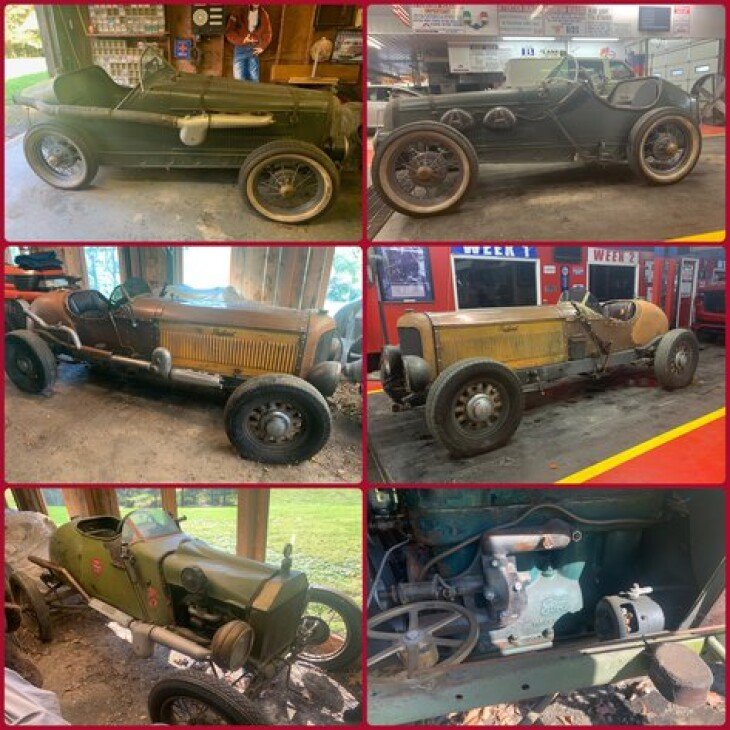 Event Information
BIDDING CLOSES: Tuesday, November 30th at 6pm
Preview: By Appointment
Pick-Up: By Appointment

Units will be located for display and pickup at
Mountain State Auto Auction located at 5546 Benedum Drive, Shinnston, WV 26341
FEATURED ANTIQUES -
1938 Packard Speedster
1938 Chassis & Undercarriage
Custom Steel & Copper Body
1950 137 H.P. Straight Eight – Flat Head Engine
1950 Automatic Transmission
12 Volt Battery
VIN 11828894

1931 Alfa Romeo Recreation
4 Speed Transmission
1600cc Rebuilt VW Engine
1960 VW Chassis
12 Volt Battery
VIN 5136943

1926 Ford Model T Speedster
Model T Track Car
Custom Body
4 Cylinder Rebuilt Engine
3 Pedal Transmission
Texas T Distributor
12 Volt Alternator

For more information click on the image above or go to https://www.joerpyleauctions.com/. For questions call Nick Dawkins at (304) 931-3585 or email nick@joerpyleauctions.com.
Event Details
Where:

5546 Benedum Drive




Shinnston

,

WV

26431

When:

Oct 28, 2021

-

Nov 30, 2021

Lots begin to close on Tuesday, Nov 30 @ 6:00PM EST.

Event Organizer:

Joe R. Pyle Complete Auction & Realty Service

Website: