‹ Go back
Richard Miratsky Estate Auction - Live Auction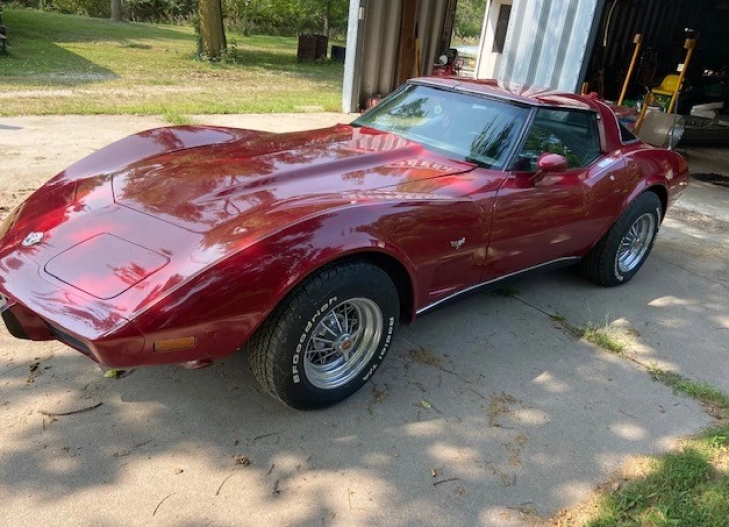 Event Information
We will be offering a nice variety of vehicles, sporting goods, and shop items in order to settle the Richard Miratsky Estate. Please note that the vehicles will sell at approximately 11:00am with the firearms to follow at 11:30am.
Address: 14222 T Road, Columbus, NE 68601

VEHICLES/MOTORCYCLE (SELLING AT 11:00) - 1978 25th Anniversary Corvette, 350 V-8, Auto, 72,621 Miles Showing, Been in Storage, Good Condition, VIN 1Z87L8S429283, 1982 Harley-Davidson Roadster XLS Motorcycle, SN 1HD1CBH17CY112318, 1995 Dodge1/2 Ton 4x4 Pickup Reg Cab Long Box, 100K miles, Good Condition, 1976 Chevy Laguna S-3, SN 1E37V6R412064, w/Title (Project/Parts Car), 1993 Olds 88, 4 Door Sedan 160K, Runs and Drives, 1974 Chevy Custom Deluxe 4x4 Pickup (Project/Parts).

For more information click on the image above or go to https://www.moravecauctions.net/. For questions call 402-367-8218 or email russmoravec@hotmail.com.
Event Details
Where:

14222 T Road




Columbus

,

NE

68601

When:

Sep 19, 2021

VEHICLES/MOTORCYCLE SELLING AT 11:00 AM - Sunday, Sept. 19th

Event Organizer:

Moravec Auction Co. LLC

Website: