RV Auctions
Find RVs for sale at auction
Auburn Fall
Where:

5536 Co Rd 11A, Auburn, IN 46706, USA

When:

Aug 30, 2017 - Sep 02, 2017
AUCTION DATES & TIMES Thursday, August 31, 2017 10:00 AM Friday, September 1, 2017 10:00 AM Saturday, September 2, 2017 10:00 AM Sunday, September 3, 2017 10:00 AM
10th Annual Auburn Auction
Where:

1000 Gordon M Buehrig Pl, Auburn, IN 46706, USA

When:

Sep 01, 2017 6pm
Our tenth annual The Auburn Auction will be held at the National Auto & Truck Museum (formerly known as NATMUS) L29 Cord Building, a National Historic Landmark part of the ACD Automobile Museum complex.
More Info ›
New England Auto Auction
Where:

Museum St, Owls Head, ME 04854, USA

When:

Aug 13, 2017 - Aug 18, 2017
Monday -Thursday 9am-5pm Saturday 9am
Specialty Auto Auction- Classic Car Auction Loveland
Where:

5280 Arena Cir, Loveland, CO 80538, USA

When:

Sep 08, 2017 starts at 1pm
Specialty Auto Auction & Sales . September 9th @ 1pm Loveland Colorado. Classics, Street Rods, Muscle Cars & memorabilia. Specialty Auto Auctions and Sales, Inc. began in 1987 in Colorado. Since then we have held over 120 sales in Colorado, South Dakota, Texas, Nebrask...
More Info ›
Lucky Collector Car Auction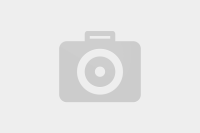 Where:

325 152nd St E, Tacoma, WA 98445, USA

When:

Aug 25, 2017 - Aug 26, 2017

The Pacific Grove Auction
Where:

701 Asilomar Ave, Pacific Grove, CA 93950, USA

When:

Aug 16, 2017 5pm
The Pacific Grove Auction on the Monterey Peninsula
More Info ›